Chemistry Staffing works with churches all over the country, helping them find great candidates for their current ministry openings. But we can't care about helping churches find healthy, long-term fits without first and foremost caring about the candidates we are trying to place.
Last week, we shared what Brandon, Lead Pastor of Vista Community Church, said after Chemistry Staffing helped place Steven in a worship role there. Today we want to share what Steven had to say, from his perspective as a candidate:
"
I thank God for the new opportunity to serve Orlando at Vista Church! The purpose and vision of the church, and especially of the leadership, perfectly fit the type of ministry I've been searching for. Chemistry played a crucial role in bringing together this ideal matchup.
From a candidate standpoint, Chemistry impressed me through its comprehensive profile-building and screening process. Before presenting me as a candidate to Vista, Chemistry diligently and efficiently worked through the complex process of assessing me as a potential match through its preliminary questionnaires and interviews.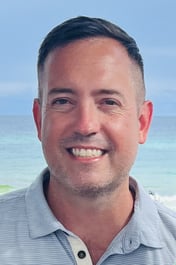 Once I entered the next phase of interviews with the church, the extent of the groundwork laid by Chemistry became evident as I realized how well the church and I matched! Throughout the process, it was apparent that Chemistry truly desired what was best for both the church AND the candidate.
To someone in the search process, whether an organization or an individual candidate, my advice is to be patient and allow Chemistry to do what they are good at! The process may sometimes seem a little long, but in the end, you'll be thankful you stayed with Chemistry.
"
A wonderful thing happens when you find a church that shares your personal mission, vision and values: lives are changed, and your family will flourish. We want to help you find a church that fits you theologically, culturally, socially, and spiritually. When you find the right place to serve and are obedient to His calling, unbelievable things can happen. Chemistry Staffing exists to facilitate these types of introductions and relationships.
Are you looking for a new ministry position? Let's talk. Click here to find time on my calendar.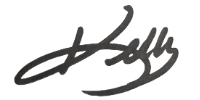 Kelly Norris
Kelly Norris has nearly 30 years of experience in Children's, Operations, Communications, Church Planting, Creative Arts, Associate, and Executive Pastoral positions. She is also the owner of Kelability, LLC, a Kingdom-minded company supporting and developing ministries and leaders. She and her family of five reside in central Ohio. Her work with Chemistry Staffing allows Kelly the opportunity to use her diverse coaching and ministry background to help candidates navigate their journey of finding the right position and to help churches find the right candidate for a long-term, healthy fit.