First things first: You are not a number. And we won't treat you like one.

Chemistry Staffing works with churches all over the country, helping them find great candidates for their current ministry openings. But we can't care about helping churches find healthy, long-term fits without first and foremost caring about the candidates we are trying to place. At Chemistry Staffing, we care about you. You're special, you're unique, and you're valuable. And we're here to help you through the search process however we can.
Chemistry Staffing recently helped place Jacob as the next lead pastor of Destination Community Church (DCC). Here is what he had to say:
"
What I appreciate the most about Chemistry is that I was not a number in a screen. Throughout the entire interview process, I genuinely felt that each member of the team took an interest in me, my life, my calling, and my ministry.
Additionally, Chemistry was not interested in sending my information to a Church just to meet a deliverable, they genuinely cared that myself and DCC were a good fit, and I cannot say, "thank you" enough for that!
"
Jacob also offered these words of wisdom to share with others who are currently in the search process:
"
As you navigate your search process, remember that God is not calling you to reach a location, God is calling you to reach people.
Throughout the process of searching, praying, interviewing, etc., ask yourself if the group of people in that Church and community are ones that God has wired, gifted, and equipped you to serve and reach. Once you answer that question, I believe God's calling on your life for this next season will become more clear.
"
God has gifted you in unique ways. We ask the right questions to find your unique giftings, talents, and abilities. When your DNA matches the church's DNA, you both win! That's where healthy ministry begins. We help match you up with a church that's as unique as you are, where God can use your talents, skills, and abilities to further His kingdom.
We want to help you find a church that fits you theologically, culturally, socially, and spiritually. When you find the right place to serve and are obedient to His calling, unbelievable things can happen. Chemistry Staffing exists to facilitate these types of introductions and relationships.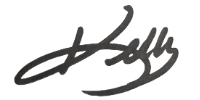 Kelly Norris
Kelly Norris has nearly 30 years of experience in Children's, Operations, Communications, Church Planting, Creative Arts, Associate, and Executive Pastoral positions. She is also the owner of Kelability, LLC, a Kingdom-minded company supporting and developing ministries and leaders. She and her family of five reside in central Ohio. Her work with Chemistry Staffing allows Kelly the opportunity to use her diverse coaching and ministry background to help candidates navigate their journey of finding the right position and to help churches find the right candidate for a long-term, healthy fit.