Welcoming Mark Maestas as a Chemistry Staffing Church Coach
Chemistry Staffing is made up of a group of church professionals that are passionate about helping churches and candidates make great long-term fits. We KNOW that we are changing the way that churches find pastors, and we have been making it possible for all churches to benefit from a proven search process virtually.

Over the years, we have had the opportunity to serve churches of all sizes, all across the United States as they seek out their next pastors. As we have grown, we have had the opportunity to add to our own team as well.
Today, we are excited to announce that Mark Maestas is joining our team as a Church Coach. He brings over 20 years of vocational ministry experience to the Chemistry team and will be working directly with churches as they seek out their new teammates.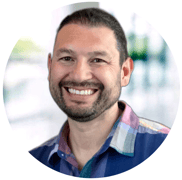 Mark Maestas is an innovated and passionate Pastor with over 20 years of experience leading at a high level. He is known for both building and bringing teams to their full potential with his passionate vision and collaborative leadership.

In 2002, Mark and his wife, Jamie, founded Maestas Consulting that specializes in helping both Churches and Non-profits. Mark has worked on Executive Teams at several churches to include Sagebrush, Southeast Christian (Denver), and Journey Church. Mark graduated from Howard Payne University (summa cum laude) and Denver Seminary (magna cum laude). He currently lives in Bloomington, IL with his wife and three sons.
Please join us in welcoming Mark to the Chemistry Church Coach team!
If your church is currently looking for your next team member, Julie would love to learn more about what you are looking for. This link will schedule a conversation with Mark.


Matt Steen
Matt has served the local church for over two decades as a youth pastor, church planter, and executive pastor. Originally from Baltimore, Matt currently lives in Orlando, with his wife Theresa, and has a B.S. in Youth Ministry from Nyack College and an M.Div. and MBA from Baylor University. Certified as an Urban Church Planter Coach by Redeemer City to City and as a StratOp facilitator by the Paterson Center, Matt has made a career of helping churches thrive through intentionality, clarity, and creating healthy cultures. He is convinced that a healthy church is led by a healthy team with great chemistry, and loves partnering with Chemistry's churches to do great things for the Kingdom.