You know the drill. Not every candidate that applies for your opening will be a good fit. Most won't even be close. Finding candidates for your church is easy. Finding AMAZING candidates for your church can be hard.

At Chemistry Staffing, our job is to help you hire well (and keep your team healthy). We're focused on minimizing the risk of a bad hire. That's why we work so hard accessing and interviewing candidates on the front end of our search.

Chemistry Staffing recently helped place Ryan as the new Worship Pastor with LeaveAMark Church in Ohio. Here is what Executive Pastor, Daniel Justice, had to say...
"
We are very excited about having Ryan join the team and can't wait to see how the Lord uses him in the days ahead.
Ryan not only brings a great skill set for worship ministry, he also brings a tremendous ability to lead with the seasoned heart of a pastor. We are confident that he will be a great fit with our team and will help us continue to reach our community for Christ in greater ways.
I appreciate that Chemistry stayed true to their promise of finding a candidate that was a great "fit" for LeaveAMark rather than seeing this as just another position to fill. The investment of time upfront to find the right match will pay big dividends in the future and LeaveAMark will be healthier for it. These guys never gave up and we are grateful for their creativity and hard work. They truly see what they do as a calling to help the local church and it shows in how they do their job.
My advice to other churches going through a similar search? Trust the process and stay the course. Finding the right candidate can be a challenging journey at times, but understanding that God has a much bigger plan for His Church than just filling an open position is crucial. Knowing that He will bring the right person at the right time is the perspective that you must hold onto as you walk through a search.
Thank you doesn't even begin to express it.
Are you getting ready to start the search process at your church? Or maybe you're in the midst of a search that needs a little extra help? We'd love to share more with you on how our team works to find your church the right healthy, long-term fit.
Are you looking for the right full-time, church staff member for your ministry? I'd love to have a conversation with you.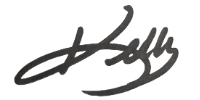 Kelly Norris
Kelly Norris has nearly 30 years of experience in Children's, Operations, Communications, Church Planting, Creative Arts, Associate, and Executive Pastoral positions. She is also the owner of Kelability, LLC, a Kingdom-minded company supporting and developing ministries and leaders. She and her family of five reside in central Ohio. Her work with Chemistry Staffing allows Kelly the opportunity to use her diverse coaching and ministry background to help candidates navigate their journey of finding the right position and to help churches find the right candidate for a long-term, healthy fit.