When you partner with Chemistry Staffing for your next church staff search, you tap into an experienced group of church professionals that are passionate about helping your church find a great fit. Our team includes lead pastors, executive pastors, worship pastors, youth pastors… people highly trained and experienced in church work.
Our candidate coaches have been in the trenches serving churches for years. They have the experience to know the right questions to ask during our interview process. They can uncover theological discrepancies, character flaws, and ministry burnout. And they take the time to get to know your church and SPECIFICALLY the type of person you are looking for in your next staff member.
Our church coaches have a passion for the Church combined with deep experience and expertise in our Chemistry assessment process. Your church coach will get to know you and your church personally and work with you from the very start of your search until well after your new hire's first day.
Chemistry recently helped place Luke as Student Ministries Pastor at Rancho Murieta Community Church. Here is what the lead pastor, Phil, had to say:
"
After searching high and low and exhausting my network connections, we reached out to Chemistry Staffing to assist us in finding our next Student Ministries Pastor. Our teens have faced so much transition over the past four years and desperately needed someone solid in the Lord and consistent for their future. Chemistry was able to bring many candidates to the table and, through their time-tested process, bring us a tremendous fit for this role. Luke is a person of godly character and incredible insight, the perfect mix of fun and spiritual gifting to pastor our students and families in this season. We're so grateful for Chemistry Staffing and so excited to see the Lord work through the person they helped us find. If you've got a ministry position to be filled, I highly recommend working with the team at Chemistry Staffing!
"
Our job is to help you hire well - and keep your team healthy! We know and love the church, and our one mission is to help churches hire more effectively. The biggest way we help is by bringing great qualified candidates to the table.
If you find your search is not attracting the right people, let's talk to see how we can help.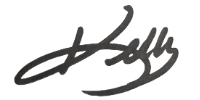 Kelly Norris
Kelly Norris has nearly 30 years of experience in Children's, Operations, Communications, Church Planting, Creative Arts, Associate, and Executive Pastoral positions. She is also the owner of Kelability, LLC, a Kingdom-minded company supporting and developing ministries and leaders. She and her family of five reside in central Ohio. Her work with Chemistry Staffing allows Kelly the opportunity to use her diverse coaching and ministry background to help candidates navigate their journey of finding the right position and to help churches find the right candidate for a long-term, healthy fit.