Transitioning in ministry is not easy, and we are seeing a larger percentage of church staff either moving on or contemplating a move during 2021. We are here to help make sure that the process will be as painless and seamless for your family as possible.
Chemistry Staffing's Job Seeker Bootcamp is specifically designed for church ministry staff that are planning on a ministry relocation or job search during 2021. If you are a senior pastor, executive pastor, worship pastor, youth pastor, children's pastor, or are interested in any other ministry-related paid church staff position, this Bootcamp is a great opportunity to help prepare you for your next chapter of ministry.
Whether you've just lost your church staff position, are aggressively searching for your next church role, or you are just now starting to feel led to look for future ministry opportunities, Chemistry Staffing's Church Job Seeker Bootcamp will give you the tools you need during your search. From creating a killer resume to improving your interviewing skills and negotiating the best salary package, you'll learn from Chemistry's founders (Todd Rhoades and Matt Steen), connect with fellow ministry job seekers, and sharpen your skills in this six-week journey to future ministry clarity and success.
Each week, there will be video teaching and a brief homework assignment (getting a new ministry job is a lot of hard work!). There is also a weekly 45-minute LIVE group coaching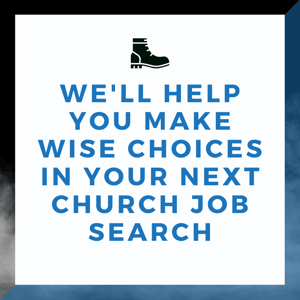 session. They will use this time to answer your questions and teach new concepts to help you along in your ministry career journey. You will also be given opportunities to connect and learn from other church job seeker members of your session of Bootcamp. You'll be able to connect with others to share ideas, learn, and discuss what you're experiencing during your search. All of your Bootcamp coursework and assignments, as well as communication with other Bootcamp members will be provided via Basecamp's community management tool.
You will be covering the 6 Steps If You Want To Get Hired At Your Next Ministry Position:
WEEK 1: Setting the Foundation
So… you're in transition, looking for your next church staff role. Where do you start? What should you spend your time doing? We'll cover the essentials to get you started.
WEEK 2: Creating a Killer Resume
Your resume is your first impression. You can't afford to swing and miss on what you include (and don't include) on your resume. We'll guide you step-by-step to an effective resume.
WEEK 3: Searching for What's Next
The key to finding your next ministry role is a combination of working your personal network and looking in the right places for open positions. We'll show you how to do it effectively.
WEEK 4: How to Interview Well
Many church staff need help (or at least a boost in confidence) when it comes to the interview stage of the search. We'll coach you on how to make a great first impression.
WEEK 5: Nailing the Onsite Visit
Visiting a potential church can be stressful and exhausting. We'll give you some great guidance on what to do when you visit, questions to ask, and a checklist of things to do before you leave.
WEEK 6: Negotiating Your Next Role
You're interested. They're interested. How do you evaluate any potential job offer? We'll give you proper protocol for negotiating salary and benefits, vacation time, moving expenses, etc.
(They have just a few spots open)
If you don't make it in time, you can be added to our waiting list for the next Bootcamp. The one-time cost for Church Job Seeker Bootcamp is $299 per job seeker. In some cases, churches will underwrite the cost of Bootcamp for staff members transitioning off their staff.

Todd Rhoades
Todd has invested over 30 years in serving churches, having served as a worship pastor for over 15 years, a church elder for more than a decade, and in various ministry leadership roles in both the business and non-profit sectors. As the original founder and developer of ChurchStaffing.com, Todd fundamentally changed the way thousands of churches search for pastors and staff on the internet. Most recently, Todd's work with Leadership Network has provided him exposure to the innovative trends in today's church and inside knowledge of how healthy churches operate and uses it to help churches find a healthy, long-term fit for their next team member. Todd is a graduate of Cedarville University, and lives in Bryan, OH with his wife, Dawn.