Is your church looking to hire more staff but you don't know where to start? Do you wish you had someone to walk alongside of you in the process? Chemistry Staffing is here to partner with you.
We match each potential candidate with your church's specific theology, church culture/DNA, and personality to find the right person for your specific role. Our team consists of church professionals that are passionate about helping churches and candidates make great long-term fits.
This summer, Chemistry Staffing helped place Nate in a student pastor role at Loudonville Community Church. Here is what the executive pastor, Mike, had to say:
"
We are excited to bring Nate to Loudonville because of his unique ability to relate to our youth culture here at LCC and the immediate fit he brings to our staff team. He's local to our area, and that gives him a huge advantage as he starts as our Student Ministries Director. His presence on our staff team also brings a new and needed perspective that has added depth to our leadership.
We appreciate the thoroughness and availability of Chemistry Staffing's process. Your initial intake of our church profile was very extensive, but that thoroughness set the tone to make sure that you understood who we are as a church and that ultimately led to finding the right hire for us to make. We were also able to contact Kelly consistently when needed, and she made herself available for us with advice, counsel, direction, and explanation during the search. That personal touch made our experience with Chemistry Staffing really work well.
The advice I'd give to another church in a search is to be patient in the process and wait for the right hire to be found; even if your search extends beyond what you are comfortable with. Use Chemistry Staffing and lean into their insights as you search for the best candidate.
"
Our team of experienced pastors and church leaders makes the difference. We care about connecting healthy candidates with healthy churches so that ministry is fruitful.
Is your church looking to hire a new ministry position? Let's talk. Click here to find time on my calendar.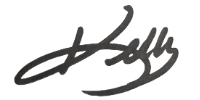 Kelly Norris
Kelly Norris has nearly 30 years of experience in Children's, Operations, Communications, Church Planting, Creative Arts, Associate, and Executive Pastoral positions. She is also the owner of Kelability, LLC, a Kingdom-minded company supporting and developing ministries and leaders. She and her family of five reside in central Ohio. Her work with Chemistry Staffing allows Kelly the opportunity to use her diverse coaching and ministry background to help candidates navigate their journey of finding the right position and to help churches find the right candidate for a long-term, healthy fit.