Did you know that the average church staff member in America stays at their church for about three years? Churches that hire well can increase the longevity and effectiveness of their staff exponentially.
That is why Chemistry Staffing developed an assessment process that gives us an understanding of who a candidate is theologically and culturally, gives us a sense of their personality, and helps us understand whether they have the necessary skills to do the job that they were hired for.
We were able recently to help Bridgeway find a new worship leader. Here is what the hiring pastor had to say:
"
Things are going great with Dylan so far. He's fantastic on stage and he's been a great fit on our team.
Why are you excited about Dylan joining Bridgeway?
When we started this search we knew we were looking for a pretty unique individual. We wanted someone with outstanding musical abilities who also possessed spiritual depth, a pastoral heart, and great interpersonal skills. We feel like God brought us someone who checks all of those boxes in Dylan. Not only is he great on stage, but he has also been a delight to work with off stage. We are confident that God is going to use Dylan to take worship at Bridgeway to the next level, and more importantly, help more and more people connect with Him in our worship services.
What did you appreciate about Chemistry's process?
I thought the communication was excellent. Members of the team were always checking in with us to make sure we were happy with how the search process was going. When a slate of candidates was presented to us, we were given a tremendous amount of information about the candidates, and that saved our team a lot of time. Working with Chemistry gave us confidence because we knew our candidates were being screened by professionals, and that allowed our team to really focus on determining which of the candidates would be the best fit for us.
What advice would you give to a church that is going through a similar search?
Processes like these require a delicate balance of patience and decisiveness. There are significant consequences to making a bad hire, so it's critical to avoid taking action out of desperation or undue haste. However, once you're confident that you've found the right candidate, it's crucial that you take decisive action since truly great candidates are rarely available for long. In my opinion, involving a search firm is a more-than-worthwhile investment because it saves your team a tremendous amount of time and allows for a level of vetting that is difficult for a church staff or board to do.
When your church starts a search with Chemistry Staffing, you'll tap into our network of ministry experts to help surface the right candidates for your role.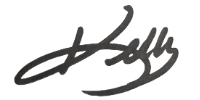 Kelly Norris
Kelly Norris has nearly 30 years of experience in Children's, Operations, Communications, Church Planting, Creative Arts, Associate, and Executive Pastoral positions. She is also the owner of Kelability, LLC, a Kingdom-minded company supporting and developing ministries and leaders. She and her family of five reside in central Ohio. Her work with Chemistry Staffing allows Kelly the opportunity to use her diverse coaching and ministry background to help candidates navigate their journey of finding the right position and to help churches find the right candidate for a long-term, healthy fit.