"One thorn of experience is worth a whole wilderness of warning." - James Russell Lowell
When you partner with Chemistry Staffing for your next church staff search, you tap into an experienced group of church professionals that are passionate about helping your church find a great fit. Our team includes senior pastors, executive pastors, worship pastors, youth pastors… people highly trained and experienced in church work.
Our candidate coaches have been in the trenches serving churches for years. They have the experience to know the right questions to ask during our interview process. They can uncover theological discrepancies, character flaws, and ministry burnout. And they take the time to get to know your church and SPECIFICALLY the type of person you are looking for in your next staff member.
Our church coaches have a passion for the Church combined with deep experience and expertise in our Chemistry assessment process. Your church coach will get to know you and your church personally and work with you from the very start of your search until well after your new hire's first day.
Here's one recent testimonial from Stephen Cutchins, Pastor at FBC North Augusta.
Why are you excited about Stephen joining FBC North Augusta?
"Steve and his family are a perfect fit for our needs and our team. When my current team members first met Steve, they were amazed at the chemistry we all felt."
What did you appreciate about Chemistry's process?
"As a Pastor leading my church out of a global pandemic, any way I can save time without losing effectiveness is valuable. Chemistry Staffing saved me and my leadership team hours of work in the bringing process and delivered a better result than I could have imagined."
What advice would you give to a church that is going through a similar search?
"Time is our most valuable asset, and you can't get it back once it is gone. I considered seriously the perceived risks of working with an outside staffing company (time, trust, money, etc.). However, when I consider what is at stake if I hadn't, I would do it again in a heartbeat!"

Are you getting ready to start the search process at your church? Or maybe you're in the midst of a search that needs a little extra help?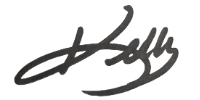 Kelly Norris
Kelly Norris has nearly 30 years of experience in Children's, Operations, Communications, Church Planting, Creative Arts, Associate, and Executive Pastoral positions. She is also the owner of Kelability, LLC, a Kingdom-minded company supporting and developing ministries and leaders. She and her family of five reside in central Ohio. Her work with Chemistry Staffing allows Kelly the opportunity to use her diverse coaching and ministry background to help candidates navigate their journey of finding the right position and to help churches find the right candidate for a long-term, healthy fit.