Interview. The word alone is enough to send shivers down one's spine. Whether you are interviewing or being interviewed, this step of the hiring process can be intimidating for even the most experienced participant.
At Chemistry Staffing, we want to help both churches and candidates master the art of the interview. We ask questions - tough questions, sometimes - to make sure our candidates and churches are looking at all the angles. And this is after our precision system uses more than 120 data points to ensure a quality match.
The end result? Fruitful ministry with healthy churches and healthy team members. It's part of our mission to help churches find great staff members, and staff members find great churches.
Here's what the new Children's Ministry Director at New Hope Christian Church had to say:
"
I appreciated the Chemistry process in ways that I didn't realize I would. Though the interviews intimidated me initially, I appreciated them in the end for challenging my thinking. They asked me questions that I didn't realize I would need to know and, in turn, sparked ideas and conversations that I might not have had otherwise.
I am excited to join New Hope because they have given me a place that feels like home, and they give me room to grow as a leader and as a person. As a whole, they are willing to jump in and help wherever it is needed; I appreciate that as I tend to be the same way.
For anyone in the search process, my advice is to use the resources Chemistry offers. Read the email letters (they helped me prepare), and lean in where you feel challenged. For me, that was the interview process, and those that gave the interviews also gave me solid advice and counsel.
I thank the Chemistry team for the encouragement, advice, and mentorship given. Overall, it was a comfortable and painless process that they performed very well. Their advice helped me and their words of wisdom also challenged me; for that I am very thankful.
"
If you are looking for a ministry position, we can help connect you with a church that is a good match for everyone involved.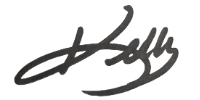 Kelly Norris
Kelly Norris has nearly 30 years of experience in Children's, Operations, Communications, Church Planting, Creative Arts, Associate, and Executive Pastoral positions. She is also the owner of Kelability, LLC, a Kingdom-minded company supporting and developing ministries and leaders. She and her family of five reside in central Ohio. Her work with Chemistry Staffing allows Kelly the opportunity to use her diverse coaching and ministry background to help candidates navigate their journey of finding the right position and to help churches find the right candidate for a long-term, healthy fit.