"It's not what you know; it's who you know." Have you heard this saying? When it comes to hiring new staff, we have access to great candidates. Lots of great candidates.
When your church starts a search with Chemistry Staffing, we'll access our database of candidates that have already completed our entire assessment process. This allows us to quickly see if we may already have candidates that match what you are looking for. This is only the start. We also market your open position, network with thousands of church leaders across the country, and contact universities and seminaries on your behalf. You'll tap into our network to help surface the right candidates for your role.
We recently helped place a Senior Pastor at Vista Church in Orlando, FL. Here is what they had to say...
"
First, I want to be upfront in that I was hesitant to pay an outside firm to perform a search for our church's Senior Pastor position. I had a number of doubts about how they could accurately represent our church's values and really pick a candidate that would be a good fit. However, after looking internally, the church did not have anyone really experienced in performing such a job search and the church decided to move forward with Chemistry Staffing.
Needless to say, I have been completely impressed with the job they performed. The process was very thorough and well thought out and they helped our team avoid SIGNIFICANT pitfalls. I'm sure we would have walked into many of them if it were not for their advice and council as we were encountering them.
As we got further along in the search process, Chemistry was there on the phone getting feedback on how it went and looking for any ways they could help. In fact, we were even in an internal meeting and had some disagreements on the committee on how to handle a situation and someone from Chemistry joined our Zoom meeting immediately and helped us work through the disagreement.
We had to complete a lengthy questionnaire profiling our church, and then they did the hard work of interviewing a lot of candidates.
Chemistry Staffing actually took one of our internal candidates through the whole interview process and provided us valuable feedback and insight into him. We ended up not going with the internal candidate and then Chemistry provided 3 extremely qualified candidates that matched up in so many significant ways with our church values.
We are so excited about our new pastor coming. We know he has been thoroughly vetted and is a good cultural fit for our church. We know he will carry on the theological bent of our church and he is bringing with him a new perspective on how to move the church forward to new heights. I would hire Chemistry Staffing in a heartbeat without hesitation for a future pastor hire.
"
To date, Chemistry Staffing has assessed over 8,000 candidates for ministry roles. By the time a candidate completes our assessment process, we have a reasonable idea as to whether they could be a good fit for your church, and whether they should be interviewed for the position.
We would love to tell you why our process is different and how we could serve your church in a great way during your next search for a full-time staff member.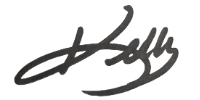 Kelly Norris
Kelly Norris has nearly 30 years of experience in Children's, Operations, Communications, Church Planting, Creative Arts, Associate, and Executive Pastoral positions. She is also the owner of Kelability, LLC, a Kingdom-minded company supporting and developing ministries and leaders. She and her family of five reside in central Ohio. Her work with Chemistry Staffing allows Kelly the opportunity to use her diverse coaching and ministry background to help candidates navigate their journey of finding the right position and to help churches find the right candidate for a long-term, healthy fit.