At Chemistry Staffing, we work with churches that are looking for their next staff person. It could be you.
God has gifted you in unique ways. We ask the right questions to find your unique giftings, talents, and abilities. When your DNA matches the church's DNA, you both win! That's where healthy ministry begins. We help match you up with a church that's as unique as you are, where God can use your talents, skills, and abilities to further His kingdom.
Recently, Chemistry Staffing helped place Chris Brooks as Campus Pastor at Tri-County Church. We shared the Lead Pastor's perspective, but here is what Chris himself had to say:
"

This process was something that took prayer and patience. When I was contacted about this opportunity, I wasn't sure how it would go, but the Chemistry Staffing team communicated the process in a way that relieved any stress I had. They made the process smooth and it ended with me accepting a position with a dynamic Church, whose focus is expressing the love of Jesus, and serving people to Jesus. For anyone in the process, I would encourage you to trust that God has you right where He wants you, and He uses companies like Chemistry Staffing to prayerfully connect you to churches that will help you fulfill your God-given purpose.
"
You have a valuable role to play in the Kingdom. A wonderful thing happens when you find a church that shares your personal mission, vision and values: lives are changed, and your family will flourish. We want to help you find a church that fits you theologically, culturally, socially, and spiritually. When you find the right place to serve and are obedient to His calling, unbelievable things can happen. Chemistry Staffing exists to facilitate these types of introductions and relationships.
Are you looking for a new ministry position? We'd love to help you on your journey.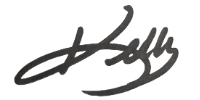 Looking for a new ministry position? Check out our current openings.
Kelly Norris
Kelly Norris has nearly 30 years of experience in Children's, Operations, Communications, Church Planting, Creative Arts, Associate, and Executive Pastoral positions. She is also the owner of Kelability, LLC, a Kingdom-minded company supporting and developing ministries and leaders. She and her family of five reside in central Ohio. Her work with Chemistry Staffing allows Kelly the opportunity to use her diverse coaching and ministry background to help candidates navigate their journey of finding the right position and to help churches find the right candidate for a long-term, healthy fit.