You have a valuable role to play in the Kingdom. But the church job search process can be difficult and discouraging. A wonderful thing happens when you find a church that shares your personal mission, vision and values: lives are changed, and your family will flourish.
If you are looking for a ministry position, we want to help you find a church that fits you - theologically, culturally, socially, and spiritually. When you find the right place to serve and are obedient to the Lord's calling, unbelievable things can happen.
Chemistry Staffing exists to facilitate these types of introductions and relationships.
Recently, Chemistry Staffing helped Rebekah in a Teaching Pastor role at Green Valley Community Church in Placerville, California.
Here is what she had to say:
"
Finding a new ministry job is difficult because it is not only about finding a good fit professionally, it is also about finding a new home and faith community to belong to. My family and I have found this in Green Valley. From the moment we met and visited them, we knew there was something special there. As we walked through the process and discovered their hearts and more about what makes them unique in how they serve God and their community, we fell in love with the mission and people of Green Valley. They are genuine, honest, and passionate in their pursuit of Jesus. I am excited to become a member of this team and part of what God is doing through Green Valley Community Church.
Every step of the process with Chemistry felt intentional. It felt as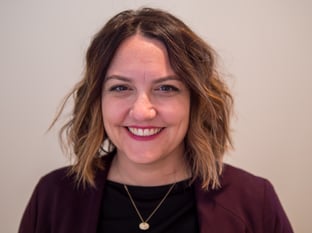 though they were really trying to get to know me in order to find the best long-term fit. The conversations with the Chemistry staff were comfortable, unforced, genuine, and beneficial. Every interaction prepared me well for eventually meeting the church I was interviewing for. Matt was available to talk things through and gave me much-needed context and perspective throughout the process.
Trust the process. There were times I felt impatient because I had a specific timeline in my head, and things were taking longer than I expected. In retrospect, every step was intentional, vital, and necessary for building a long-lasting relationship. Because the process was so well executed, I have a deep sense of confidence that this is the right move to make and this is helping make the huge transition from one ministry to another easier.
"
Chemistry Staffing works with churches all over the country, helping them find great candidates for their current ministry openings. But we can't care about helping churches find healthy, long-term fits without first and foremost caring about the candidates we are trying to place. At Chemistry Staffing, we care about you. You're special, you're unique, and you're valuable. And we're here to help you through the search process however we can.
Are you looking for a new ministry role? I'd love to help. Let's talk. Click here to find time on my calendar.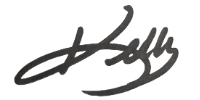 Kelly Norris
Kelly Norris has nearly 30 years of experience in Children's, Operations, Communications, Church Planting, Creative Arts, Associate, and Executive Pastoral positions. She is also the owner of Kelability, LLC, a Kingdom-minded company supporting and developing ministries and leaders. She and her family of five reside in central Ohio. Her work with Chemistry Staffing allows Kelly the opportunity to use her diverse coaching and ministry background to help candidates navigate their journey of finding the right position and to help churches find the right candidate for a long-term, healthy fit.