Every church has a different culture and DNA. Small-town churches have a different feel than city churches. And most Baptist churches have a different ministry philosophy than Pentecostal churches. Finding a candidate that matches your church's (and community's) distinct 'way' of doing ministry is key to finding a healthy, long-term fit.
What type of church culture is the candidate coming out of and how does that compare to your church?
An honest assessment of your culture will help ensure that you do not bring someone on the team that will chafe at the way you do things from day one.
Every candidate that applies for your staff opening at Chemistry Staffing is asked a series of culture and DNA questions to see if they have the potential to be a great fit at YOUR church. It is not uncommon for a candidate to be a tremendous fit for your church theologically but be a total mismatch when it comes to your church's culture and ministry philosophy. Identifying areas of misalignment early in the process will help ensure you don't make a common hiring mistake.
Chemistry Staffing recently helped Destination Community Church find their next lead pastor. Here is what founding pastor, Lee Boyd, had to say:
"
At Destination Community Church we are excited to be announcing we have found our next senior pastor. Actually, Chemistry Staffing found our next lead pastor.
We were in a unique position where the founding pastor was able to step in and be the lead pastor while searching for the next man God had to lead DCC. We were very specific in what we were looking for and patient throughout the process.
Having Chemistry Staffing filter out the candidates to find those with our church DNA was a huge assist. It would have taken countless hours to ask for and receive applications, review applications and to do the initial interviews to ensure we were a match theologically and philosophically. Having Chemistry Staffing allowed us to focus only on candidates that were a match for DCC.
Because we stuck to the process, we are excited to have Jacob as our next lead pastor. If you are in need of a hire, go with Chemistry Staffing and "Trust the Process."
"
Finding your next staff member is a BIG deal. You SHOULD be asking a lot of questions. We'd love to help.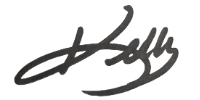 Kelly Norris
Kelly Norris has nearly 30 years of experience in Children's, Operations, Communications, Church Planting, Creative Arts, Associate, and Executive Pastoral positions. She is also the owner of Kelability, LLC, a Kingdom-minded company supporting and developing ministries and leaders. She and her family of five reside in central Ohio. Her work with Chemistry Staffing allows Kelly the opportunity to use her diverse coaching and ministry background to help candidates navigate their journey of finding the right position and to help churches find the right candidate for a long-term, healthy fit.