At Chemistry Staffing, we know that hiring staff is one of the hardest but most important things you will do. It all starts with a healthy church. We have a team of ministry leaders who listen and work hard to find your church's strengths and weaknesses before ever trying to locate a possible candidate.
Every church has a story ... and we take time to discover yours.
At Chemistry Staffing, we are committed to offering personalized service at a fair price that's affordable. We've worked with churches of 40 and churches of 8,000. Our process works for all sized churches, and is just as affordable for small churches as large ones.
Chemistry Staffing recently helped place Jordan as Senior Pastor of LIFEhouse Church. Here is what Gary, a member of the search committee, had to say:
"
We had already gone through the entire search process ourselves … seeking and filtering through well over a 100 resumes, then applications, then interviews, and finally deciding on a candidate only to have that candidate remove his name from consideration after an initial visit to meet with staff and Elders. What a HUGE disappointment as well as being very discouraging.
As we regrouped, we heard about Chemistry Staffing from our area minister. One of the other churches in the denomination had experience using Chemistry Staffing for a Youth Pastor. They were very pleased with the outcome. They liked working with Chemistry Staffing and thought we should look into them.
We were VERY motivated to use some other way to find a Senior Pastor. No one on the committee wanted to go through all the work we had just done to find another candidate. So, I contacted Chemistry Staffing as well as looking into other staffing services.
Two key things caused us to choose Chemistry Staffing.
The price of the service was quite reasonable, especially knowing that they would work with us until they found the right person even if it took more than one round of searching.
More importantly, the personal touch/connection with those at Chemistry Staffing let me know that they would work hard to understand the type of church we were so that, if we told them the type of person we wanted, they would make sure they truly understood our 'church personality/style' so they could find the person we needed.
As we worked with Chemistry Staffing, another thing I appreciated was the ongoing interactions. I mainly worked with Matt, but regardless of who it was, Chemistry Staffing was responsive to my questions or requests and kept up with where we were in our current process, making sure we never got stalled and being in prayer for our 'next step' whatever that might be.
The final result is that we found a man we believe is going to be a GREAT Senior Pastor. Not because he's a great speaker or preacher, but because he seems such a great fit to our Church's personality and what we feel is important. We believe he has the skill set needed to lead us in making an impact for God's Kingdom.
One of the things Matt said early on in the process is that Chemistry Staffing works to make sure the final candidates really love the church to which they are applying. That was certainly true for Jordan – our NEW Sr. Pastor. He had been watching us online well before he even knew he was going to be a final candidate. Then, from the time he made the first visit, he was using words like 'we' and 'our' in discussions about church life, ministries and facilities. His love for our church and our mission is quite evident, and we are excited to have him here for a long time to come!
For recommendations to other churches, I would say that Chemistry Staffing is VERY much worth looking into. The key to the whole thing, in my mind, is the onboarding process and to make sure you do that due diligence to make sure the Chemistry Staffing team knows your church. Don't focus on the person you think you need, make sure you spend the time describing your church's personality, style and passions. Take ownership for making sure Chemistry Staffing knows these things about you. They will work with you. Once they have the right information, our experience is that they do a wonderful job.
"
One more healthy fit in the books! We loved working with LIFEhouse Church, and we'd love to work with you and your church to find your next healthy, long-term team member.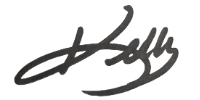 Kelly Norris
Kelly Norris has nearly 30 years of experience in Children's, Operations, Communications, Church Planting, Creative Arts, Associate, and Executive Pastoral positions. She is also the owner of Kelability, LLC, a Kingdom-minded company supporting and developing ministries and leaders. She and her family of five reside in central Ohio. Her work with Chemistry Staffing allows Kelly the opportunity to use her diverse coaching and ministry background to help candidates navigate their journey of finding the right position and to help churches find the right candidate for a long-term, healthy fit.