Chemistry Staffing works with churches all over the country, helping them find great candidates for their current ministry openings. But we can't care about helping churches find healthy, long-term fits without first and foremost caring about the candidates we are trying to place!
Sometimes, part of the process of finding the "right fit" means eliminating a "wrong fit."
While it's never an easy task to say no to someone, especially when that person has invested time and energy into the interview process, the team at Chemistry Staffing understands that a rejection can be an opportunity to offer constructive feedback and support. Even in the "no", we do our best to treat each candidate with compassion and respect.
While this is never easy news for a candidate to hear, it can be an important step in their journey to finding where they belong.
Here at Chemistry Staffing, we are constantly getting feedback from our candidates who love our process ... even when we're not able to move them forward with an opportunity.
Here is what one candidate had to say:
"
We want to thank you for all your help in this process. You showed great professionalism, class, and most of all Christ-like love. Thank you for your ministry in our lives. We consider ourselves blessed to have met you. Even though it didn't work out this time, you did your job effectively, and we thank you for the privilege!


At Chemistry Staffing, we care about each candidate. They're special, they're unique, and they're valuable. And we're here to help each one through the search process however we can.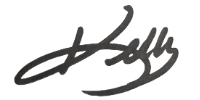 Looking for a new ministry position? Check out our current openings.