You know the drill.
Not every candidate that applies for your opening will be a good fit. Most won't even be close.
In our work with churches over the years, we have identified five different areas that need to match up in order for your next hire to have 'long-term, healthy fit' potential. Miss on any one of these five, and the chances for longevity of your new staff member goes down significantly. Misalignment on two or more of these areas are the things that bad hires are made of.
We pre-screen every candidate that applies to your opening and match them to your church's unique theology and culture. We assess their skills and personality. Then we present you with only candidates that are a good fit for your specific church.
Recently, Chemistry Staffing helped place Brandon as Worship & Creative Arts Pastor at Lee's Summit Community Church. Here is what Tim Luke, the Administrative Pastor, had to say:
"
Chemistry Staffing has been a great partner in helping us find the right candidate to fill this position. I appreciated the thoroughness of them asking us what we wanted in a candidate and Chemistry Staffing staying true to that information throughout their process of working through resumes and interviews. We tried an internal search before hiring Chemistry Staffing, and it was immediately apparent that they have a much larger candidate pond to search from and a great process in place to make the right fit. We look forward to onboarding Brandon onto our staff and church. We are also looking forward to working with Chemistry Staffing to find our next Student Pastor.


"
Some churches don't consider outside expertise during their search process. Our unique model enables you to tap into our hiring and ministry expertise at a reasonable and justifiable price. Whether you are a church of 100 or 10,000, we can be a wise stewardship investment in the future of your church.
Is your church looking to hire a full-time ministry position? We're passionate about churches, and we'd love to help.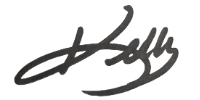 Looking for a new ministry position? Check out our current openings.
Kelly Norris
Kelly Norris has nearly 30 years of experience in Children's, Operations, Communications, Church Planting, Creative Arts, Associate, and Executive Pastoral positions. She is also the owner of Kelability, LLC, a Kingdom-minded company supporting and developing ministries and leaders. She and her family of five reside in central Ohio. Her work with Chemistry Staffing allows Kelly the opportunity to use her diverse coaching and ministry background to help candidates navigate their journey of finding the right position and to help churches find the right candidate for a long-term, healthy fit.