"
We tried doing the search on our own, but after trying to process a large volume of applications and not finding quality candidates who fit our team and our church family, we decided to partner with Chemistry Staffing. It was the best decision we made. Not only did they do the difficult work of screening candidates, they matched candidates with the competence, character, and chemistry to fit our church culture in a way that far exceeded our expectations. If you're looking for your next staff member, do yourself and your church a favor and work with Chemistry Staffing!
"
This is what Brandon, Lead Pastor of Vista Community Church, said after Chemistry Staffing helped place Steven in a worship role there. Here is what else he had to say:
"
Chemistry's process is unlike any other search process. Their strategy and system uniquely identifies candidates who fit the profile we put together. They lead relationally throughout the process, with excellent communication both with us as the church and with every candidate. They have the ability and resources to source high-impact candidates from across the country! When we created the ideal candidate profile, we had no idea how Chemistry would absolutely exceed our expectations in sending us a candidate that was beyond what we could have imagined!
Steven is the exact leader we need and brings the skills, talents, passion, and leadership that our church needs in this season.
"
Are you getting ready to start the search process at your church? Or maybe you're in the midst of a search that needs a little extra help? Our job is to help you hire well (and keep your team healthy). We'd love to hear your story and be part of helping you find your next long-term ministry staff member.
Let's talk. Click here to find time on my calendar.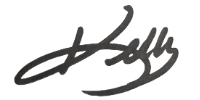 Kelly Norris
Kelly Norris has nearly 30 years of experience in Children's, Operations, Communications, Church Planting, Creative Arts, Associate, and Executive Pastoral positions. She is also the owner of Kelability, LLC, a Kingdom-minded company supporting and developing ministries and leaders. She and her family of five reside in central Ohio. Her work with Chemistry Staffing allows Kelly the opportunity to use her diverse coaching and ministry background to help candidates navigate their journey of finding the right position and to help churches find the right candidate for a long-term, healthy fit.