Director of Student Ministries - Salinas, CA
Compass Church in Salinas, CA, is the premier large, multi-site church in their region; and they are in search of their next Director of Student Ministry. This person will oversee their centrally located middle school and high school ministries; being the primary teacher as well as equipper of volunteer leaders.
Compass desires their next Director of Student Ministries to love building relationships with students that strengthen their commitment to the church and growth in faith in Jesus Christ. If you enjoy building a ministry and creating a unique culture and DNA among your youth ministry, Compass might be a great fit for you!

Salinas Valley, also known as the Salad Bowl of the state, and is in a great location, minutes away from Monterey and the Pacific Ocean. The incredible climate is wonderful year-round to enjoy outdoor activities, and rarely do folks have to turn on heat or air conditioning. We are centrally located in California, not far from San Francisco and Lake Tahoe.

The next Director of Student Ministry should be an enthusiastic self-starter, while also being a willing team player who is open to Compass' staff culture of giving and receiving feedback across ministry departments. They want this person to truly love teenagers, and therefore loves to build relationships with students that points them to Christ and Scripture. Integral to Compass' DNA, the Director of Student Ministry should have a heart to reach the unsaved and work to create fun and attractive events for the ministry that continually are reaching into the community.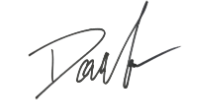 ---
P.S. I'd love to get to know you better and make myself available to help you and your church with any staffing-related hiring or transition strategies. Use the link below to schedule a call.
Dan Navarra
Dan Navarra has over fifteen years experience in vocational ministry out in sunny California. In addition to being a full-time pastor, Dan has expertise specializing in church finances, HR, and Youth Pastor compensation; having run the largest-ever national compensation survey of over 4,000 Youth Pastors to-date. His work with Youth Pastors has been featured at Church Law & Tax, the National Network of Youth Ministries, and he's held coaching calls all over the country to help Youth Pastors turn their calling into a sustainable career. He and his family of five reside in the Central Valley of California where they can access the ocean, ski slopes, lake cabin, and desert all within a two-hour drive.