Churches all over the world are strategizing about relaunching their services. In this session of Chemistry Conversations, Matt Steen, Co-Founder of Chemistry Staffing, discusses relaunch strategies with Doug Ferguson,
Senior Pastor at Huntersville Presbyterian and a Candidate Coach at Chemistry Staffing.
Watch the conversation or view the transcript.
Chemistry Staffing COVID-19 Resources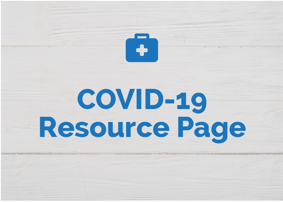 COVID-19 is causing all of us to have discussions that we never thought we'd be having. We're here to help you and your church during this time. Even if it's just to have a sympathetic ear to talk candidly and off the record about what might be next. Click here to find out more.
We'd love to hear thoughts about YOUR church's re-launch strategies and ideas (just email us at news@chemistrystaffing.com). As always, we are here for you, and we're praying for churches and teams all over the United States!

---
Read the Full Transcript
Matt: Well hey I'm Matt Steen, Co-Founder of Chemistry Staffing, and joining me today is Doug Ferguson. Doug is the Senior Pastor at Huntersville Presbyterian Church, church of about 200 outside of Charlotte, North Carolina. And just been having a series of conversations, asking pastors how they are thinking through reopening their church as we as a culture are starting to look towards what it looks like to get back to, you know, some semblance of normal life if we can call it that. So Doug, you guys have been doing virtual church for quite some time now. Tell me as you in your session and everybody kind of talk to one another, what are you guys thinking? What's guiding your decision to reopen and how you reopen?

Doug: Very early on we made a decision that we would follow the guidelines of the state and the county. That was really important to us. We had a lot of conversations around that. We had a very Romans 13:1. We're going to be subject to the authorities. And so we do that partly because, you know, we believe in flattening the curve. We've talked to a lot of medical professionals, and we genuinely care about the at-risk portion of our population and trying to protect them. So we can continue to follow all of that. Our state, like a lot of states, North Carolina has just instituted a three-phase kind of reopening. We're always real careful to use the words that we're not reopening the church because we never closed. We just moved online for a while, and so we're trying to say we're not reopening, well we're reopening the campus at some point. The church has stayed open the entire time. We're going to follow those phases is what our thought process has been. We hopefully will get to phase one within the next week or so in early May. And if all goes right during phase one, phase two would allow us limited capacity. During phase one, we'll just continue just being an online church. During phase two, the state will let us meet in slightly-larger groups, and so that's what we're talking about right now. What does that look like?

Matt: Wait, when you say "slightly larger," what is a slightly-larger group?

Doug: We don't know. What the state's plan has simply said is "limited capacity." We think that's going to be a percentage of fire occupancy. So for instance, our gym, which we think would be the kind of place that we would do meetings because it's easier to clean in real time, our gym's fire occupancy is right around 300 people. So we think that would limit us to 60 people that could be in that room, and something. We expect that anyone, and we would encourage anyone who is in an at-risk category, kind of a highly-vulnerable part of our population to stay home and not be a part of any of that. I heard a great idea just recently that also encouraged people to meet in home churches churches and gather together. A brilliant guy suggested that to me. That's kind of flipping through my mind right now. I don't see us being back to normal, whatever normal looks like, until we get to phase three, and that's when the larger gatherings are allowed. And I think in North Carolina, that's at the earliest late June. It's likely probably pushed even a little further than that. Even when that happens, so our conversations now have been, when that happens what does church look like? There's not a vaccine. And some people will continue to stay home. So everything we've been doing online, we're going to have to keep doing. But we're going to have to think through practices like communion and baptisms. Our church actually had a deal where during our greeting time on Sunday mornings, we had to put a timer up on the screen, a countdown timer because, and this goes back to before I was there, they so like greeting one another, the only way we could stop it was with a countdown timer. It was usually an alarm that goes off, it's time to stop. That's going to be a hard adjustment to people. I don't think we'll have greeters at the doors in the same kind of way. So we're thinking a lot of, what does church look like? We run about 200 on a Sunday morning. We will likely do more services so that that can be a smaller number. We'll have to do shorter services so we can clean the place in between and do that kind of flipping. It's just a whole new set of challenges that go forward.

Matt: Let me ask you this. You said probably not back to anywhere near normal when you guys hit phase three initially. As you guys think through children's ministry, when do you see that potentially reopening, and what's guiding your thinking on that?

Doug: What guides our thinking on everything is the health and safety of our congregation. That's just the primary focus of what we do. Really until there's a vaccine in place and we feel like we're not sending kids home to infect grandma by picking up something, I think our kids ministry - kids are just harder to keep separate. It's easy - it's easier, it's not easy - but it's easier to put adults in a room and tell them stay apart, kind of practice this. It's harder for kids.

Matt: Yeah, with four-year olds, yeah.

Doug: Can you imagine it? Just going forward. You know, we've been pretty effective. We do Zoom Sunday School every week for our kids. Zoom youth group takes place each week. We send resources to parents. So we can continue to do that. Probably change the shape of our services. We're a pretty family-friendly service anyways. It will be even more so so we kind of hold the attention of kids. We've made all of our online services, I mean my goal each week is about 35 minutes. That's about as long as I can stay on Facebook to watch something. And you know what, I think people actually love it. There may be something to a song and a sermon, then let's get out of here. I mean, I don't know that we'll be 35 minutes, but I think we'll do stuff to make sure we can engage kids. Until there's a vaccine, I think we're going to see a portion of our population stay away from church. We want to respect that and we want to care about them as we go forward.

Matt: That's great. That's really helpful. Thanks for sharing some of that with us. Before we wrap up -

Doug: Someone is just having a baby. That's why all the dinging you're hearing. A member of the church just had a baby in the midst of all this. A lot more of those coming in 8-9 months.

Matt: Yeah better get ready, right?

Doug: Better get ready.

Matt: That's awesome. Well Doug, thank you so much for your time. Appreciate you sharing your wisdom with us this morning.

Doug: Alright, love it. Thanks Matt.

Matt Steen
Matt has served the local church for over two decades as a youth pastor, church planter, and executive pastor. Originally from Baltimore, Matt currently lives in Orlando, with his wife Theresa, and has a B.S. in Youth Ministry from Nyack College and an M.Div. and MBA from Baylor University. Certified as an Urban Church Planter Coach by Redeemer City to City and as a StratOp facilitator by the Paterson Center, Matt has made a career of helping churches thrive through intentionality, clarity, and creating healthy cultures. He is convinced that a healthy church is led by a healthy team with great chemistry, and loves partnering with Chemistry's churches to do great things for the Kingdom.