As COVID-19 levels continue to decrease around the country and vaccination levels continue to rise, everyone wants to know how church attendance is responding.
As Carey Nieuwhof posted recently, "After reopening, most churches are reporting 10-40% of their prior church attendance figures (which was already low for most leaders). As far as online attendance goes, despite an initial surge, post-Easter 2020, only 18% of pastors now report that their online attendance is higher than a typical in-person week."
So, how is that trend holding up?
Chemistry Staffing Candidate Coach, David Treloar, recently asked our team for their insights. Our team is mostly made up of full-time pastors from all over the country, so it was an easy way to gain national perspective.
Here's what the Chemistry Team is seeing:
Some people, especially in evangelical circles, are re-evaluating their relationship with the church as politics and social isolation have given them pause and a chance to reflect. You can help your congregation return to the community by answering WHY they need to attend church in today's new cultural climate.
Some individuals enjoy watching from home and don't see the benefit of going in-person. They may not ever go back entirely. You can help them get back to church by casting a vision and explaining that an authentic community is best formed in person.
The 'committed core' are eager to get back or are already back in some parts of the country. As vaccinations rise, this group will continue to get back to church as soon as possible. The bonus is that many churchgoers who were unsure about innovation pre-pandemic will be less hesitant towards change in the future. Sound systems, cameras, and lights ended up providing an awesome weekend experience at home. People will see that these items can serve as a catalyst for future development in the new normal!
Youth ministries and children's ministries being open are an incentive for helping the whole family return to a weekly church rhythm. If you haven't already, find a safe way for your students and kids to get back on campus, and you'll find that parents will have a much higher likelihood of following.
Having a Sunday nursery where little kids and infants aren't being required to wear masks is something that our team recognizes as a challenge both ways for parents. Some parents don't want their kids in the nursery unless everyone is masked, and some parents don't want their kids to have to wear a mask. Is it time to consider sorting rooms by masking, rather than grades or ages?
Many people found excellent teaching online from larger churches during the pandemic, and are continuing to use that that as their primary weekend church experience. Offering ways to connect locally will be a huge onramp opportunity for churches of every size as we emerge from isolation. Also, consider things like podcasts or YouTube channels to supplement your in-person teaching. This provides a different form of accessibility to hear key voices.
Smaller churches that may have already been in decline are seeing comparably higher retention rates as things open up, presumably because those who were there in 2019 were the 'committed core'. Typically, smaller churches pull less of a non-committed outer crowd who casually attend.
Weekend gatherings have grown younger for many churches simply because the elderly have been encouraged to remain home. Churches that are paying attention to that are seeing good retention of their younger demographics.
Churches that opened up in the fall of 2020 and never closed back down, like in Arizona) are seeing returns as high as between 2/3 and 3/4 of the attendance they saw in 2019, with that number slowly creeping higher month over month as people gain comfort returning.
As your church opens up, it may be time to reallocate some team members or make a strategic hire for the new normal your church is facing. But you don't have to figure out how to staff for the future alone! I'd love to spend a few minutes sharing with you how Chemistry Staffing helps churches find healthy, long-term fits for their key roles and walks alongside churches who are being proactive about the task in front of them in 2021.
We'd also love to hear what you are experiencing in your context regarding attendance. You can email me here.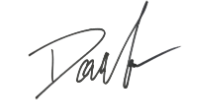 Dan Navarra
Dan Navarra has over fifteen years experience in vocational ministry out in sunny California. In addition to being a full-time pastor, Dan has expertise specializing in church finances, HR, and Youth Pastor compensation; having run the largest-ever national compensation survey of over 4,000 Youth Pastors to-date. His work with Youth Pastors has been featured at Church Law & Tax, the National Network of Youth Ministries, and he's held coaching calls all over the country to help Youth Pastors turn their calling into a sustainable career. He and his family of five reside in the Central Valley of California where they can access the ocean, ski slopes, lake cabin, and desert all within a two-hour drive.