Welcoming Allan Love as a Chemistry Staffing Church Coach
Chemistry Staffing is changing the way that churches find pastors. Since our launch, nearly five years ago, we have been making it possible for all churches to benefit from a proven search process virtually. This process enables churches to find a healthy, long-term fit for their ministry openings.


Over the years, we have had the opportunity to serve churches of all sizes, all across the United States as they seek out their next pastors. As we have grown, we have had the opportunity to add to our own team as well.


Today, we are excited to announce that Allan Love is joining our team as a Church Coach. He brings over 25 years of vocational ministry experience to the Chemistry team and will be working directly with churches as they seek out their new teammates.
Allan has been involved in church ministry for the past 25+ years in a variety of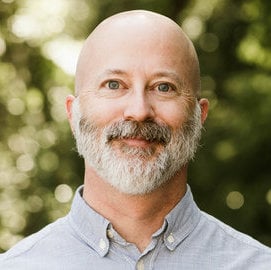 roles and settings: church planter, Pastor of Disciple Making and Adult Ministries, Executive Pastor and Coach/Consultant. Allan has experienced many transitions in ministry from a variety of different perspectives. He understands that as painful and stressful transitions can be, they have the potential to transform you more than most things can! Allan, along with his wife of 33 years, Gloria, young adult daughter, and Luna (family Lhasa Apso), lives in Jacksonville, Florida. His son serves as a pastor in Virginia Beach with his wife and daughter. Allan and his family are originally from Canada, where he earned his Master's in Biblical Studies (Regent College) and Doctorate in Missional Leadership (Carey). Additionally, he is certified as an MBTI, CPI 260 and StratOp Practitioner, and as a Church Unique and God Dreams Navigator. He is an avid runner who loves to hang out with family and friends and is committed to serving pastors and local churches to help them to live out their unique calling.
Please join us in welcoming Allan Love to the Chemistry Church Coach team!
If your church is currently looking for your next team member, Allan would love to learn more about what you are looking for. This link will schedule a conversation with Allan.


Matt Steen
Matt has served the local church for over two decades as a youth pastor, church planter, and executive pastor. Originally from Baltimore, Matt currently lives in Orlando, with his wife Theresa, and has a B.S. in Youth Ministry from Nyack College and an M.Div. and MBA from Baylor University. Certified as an Urban Church Planter Coach by Redeemer City to City and as a StratOp facilitator by the Paterson Center, Matt has made a career of helping churches thrive through intentionality, clarity, and creating healthy cultures. He is convinced that a healthy church is led by a healthy team with great chemistry, and loves partnering with Chemistry's churches to do great things for the Kingdom.