Chemistry Staffing is made up of a group of church professionals that are passionate about helping churches and candidates make great long-term fits. We are 100% ministry geeks. We love the local church, and we love working with the uniquely gifted individuals that we interview every day for ministry roles.
Our process has one goal: a long-term, healthy fit for both the church and the staff member. Great things happen when the right leadership is in place in a local church… lives are changed and churches thrive.
Recently, Chemistry Staffing helped Tricia in a children's role at Next Community Church in Schwenksville, Pennsylvania.
Here is what she had to say:
"
I am so excited to be joining the staff of NEXT Community Church! From the beginning, my family and I were welcomed by everyone we came in contact with. We were also encouraged by the hope and excitement the leaders of the church have for their community. It's clear that NEXT has a love for the Lord, a love of Scripture, and a love for kids. God is doing some great things at NEXT and we are so excited to join along with that journey and be a part of what he's doing!
I appreciated so much about the process with Chemistry, but one thing, in particular, was how supportive all of the interviewers were. This was my first venture into applying for a full-time ministry position, so I had a lot to learn. I was so thankful for the advice and insight that each of the interviewers offered to me. After each step of the interview process, I felt more prepared and equipped for the next stage. It felt like the people interviewing me had a desire for my success just as much as I did. So throughout the process, it was as if I was building a team of support cheering me along the way.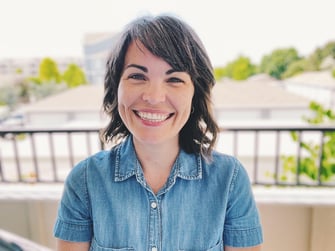 If you're currently in the search process, I would encourage you to be patient and honest, remain open to feedback and then act on it, and trust the Lord. The process with Chemistry is pretty involved, but the purpose behind the process is to help ensure that you are a good fit for the position and the church…and that the church is a good fit for you. Be honest and open about what you think and believe. I think it's easy to think about what churches might want to hear, but if it's not what really aligns with your beliefs, you're not setting anyone up for success. It seriously felt like people were wanting me to be successful, so trust that the feedback you receive is in your best interests. At one point in the process, my interviewers strongly recommended that I reach out to other children's directors in my area. So I took the week before the next step to reach out to multiple people and spend time asking questions and seeking insight. This helped me feel way more prepared for my interview with the church.
Finally, trust that the Lord has you, and He ultimately knows what will be good for you and glorifying to Him. Continue praying throughout the process. Pray for wisdom and insight. Pray for guidance through each step. Pray for the church (or churches) you're applying to - that God would also give them wisdom and insight. Pray that His will would be done above all else.
"
Isn't that incredible? We're so excited for Tricia AND NEXT Community Church!
Now it's your turn. If you are looking for a new ministry role, you don't have to go it alone. Jump in and leverage the experience of the Chemistry Staffing team to identify and hone your talents and skills and help set you up for success.
Let's talk. Click here to find time on my calendar.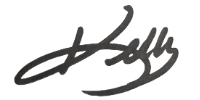 Kelly Norris
Kelly Norris has nearly 30 years of experience in Children's, Operations, Communications, Church Planting, Creative Arts, Associate, and Executive Pastoral positions. She is also the owner of Kelability, LLC, a Kingdom-minded company supporting and developing ministries and leaders. She and her family of five reside in central Ohio. Her work with Chemistry Staffing allows Kelly the opportunity to use her diverse coaching and ministry background to help candidates navigate their journey of finding the right position and to help churches find the right candidate for a long-term, healthy fit.