At Chemistry Staffing, we help churches and potential staff members make healthy connections. Our process has one goal: a long-term, healthy fit for both the church and the staff member, which results in a healthy church!
When a church partners with Chemistry Staffing, they get a trusted partner who walks alongside them and a team that seeks to fully understand their ministry. We dive into theology, culture, strengths, weaknesses, and more.
Does the church value staff members who have a sense of humor?
What other important elements does the church wish for this team member to have?
Then we gather information from assessments and hold interviews with candidates, comparing this to what the church told us they're looking for. Because of this, we're able to drill down on great potential candidates for THAT specific church.
Chemistry Staffing recently helped place Eric as the Executive Pastor at Hilton Head Presbyterian Church. Here is what Bill, Lead Pastor, had to say:
"
We are excited for Eric to join our staff in this vital role for our church. We believe God has tremendous Kingdom fruitfulness ahead for Hilton Head PCA and Eric will have an important role in shaping, supporting and leading the ministries of HHPC. It is an answer to much prayer and hard work to have him on board.
Chemistry's process was very clear and straightforward. We did not have to speculate on what was needed within the process. Matt and his team were helpful, insightful and personable. They listened to us and tailored the search according to our needs rather than trying to force existing candidates within their network into our space. It worked well for us.
My simple advice for other churches is to be specific and thorough with your needs, information and expectations. The more work you do providing accurate and timely information to Chemistry, the more you will be satisfied on the other end of the process.
"
Are you getting ready to start the search process at your church? Or maybe you're in the midst of a search that needs a little extra help? We'd love to hear your story and see if there's a way that we can help find your next long-term ministry staff member.
Let's talk. Click here to find time on my calendar.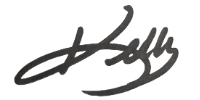 Kelly Norris
Kelly Norris has nearly 30 years of experience in Children's, Operations, Communications, Church Planting, Creative Arts, Associate, and Executive Pastoral positions. She is also the owner of Kelability, LLC, a Kingdom-minded company supporting and developing ministries and leaders. She and her family of five reside in central Ohio. Her work with Chemistry Staffing allows Kelly the opportunity to use her diverse coaching and ministry background to help candidates navigate their journey of finding the right position and to help churches find the right candidate for a long-term, healthy fit.