Chemistry Staffing works with churches all over the country, helping them find great candidates for their current ministry openings. But we can't care about helping churches find healthy, long-term fits without first and foremost caring about the candidates we are trying to place. At Chemistry Staffing, we care about you. And we're here to help you through the search process however we can.
You're special, you're unique, and you're valuable. God has gifted you in very unique ways. We ask the right questions to find your unique giftings, talents, and abilities. When your DNA matches the church's DNA, you both win! That's where healthy ministry begins. We help match you up with a church that's as unique as you are, where God can use your talents, skills, and abilities to further His kingdom. And here's the best part… our unique and quick assessment process tells you and the church you're talking to about any potential red flags long before you've moved your family half way across the country!
Here is a recent testimony from Andrew, who was hired at Lifepoint:
"
"I'm excited to be joining the team at Lifepoint because they are passionate about reaching people for Christ and are believing God to do incredible things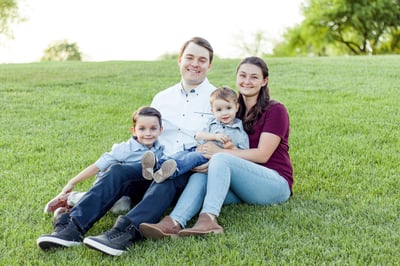 in their community. When Chemistry first talked to me about moving to Ohio I wasn't so sure (coming from the desert), but in every step of the process God continued to show up. If it wasn't for Chemistry I wouldn't have ever been connected to Lifepoint. I would encourage everybody who's currently looking for a job to connect with Chemistry and to know that they really want to find a perfect fit for you.
Special thanks to Tim, Todd, and Matt for all their help throughout this season of transition."
The church job search process can be difficult and discouraging. You have a valuable role to play in the Kingdom. A wonderful thing happens when you find a church that shares your personal mission, vision and values: lives are changed, and your family will flourish. We want to help you find a church that fits you theologically, culturally, socially, and spiritually. When you find the right place to serve and are obedient to His calling, unbelievable things can happen. Chemistry Staffing exists to facilitate these types of introductions and relationships.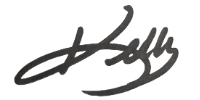 Kelly Norris
Kelly Norris has nearly 30 years of experience in Children's, Operations, Communications, Church Planting, Creative Arts, Associate, and Executive Pastoral positions. She is also the owner of Kelability, LLC, a Kingdom-minded company supporting and developing ministries and leaders. She and her family of five reside in central Ohio. Her work with Chemistry Staffing allows Kelly the opportunity to use her diverse coaching and ministry background to help candidates navigate their journey of finding the right position and to help churches find the right candidate for a long-term, healthy fit.