When you hear the phrase "student ministry leader," what thoughts come to mind? Knowing the latest trends and jargon? Being able to eat 13 hot peppers in one sitting? Youth leaders are a vital but often misunderstood part of a church.
The truth is, without strong leadership, your student ministry will not be able to reach its fullest potential. Your students will not be discipled, and your church will be missing a major component in sharing the gospel.
Here are five qualities of a great student ministries leader:
1. Casting Vision -
A strong leader will cast vision for the youth ministry and take the needed steps to execute that vision ... always keeping the vision of the church in mind.
2. Ministers to the Entire Family -
A great youth leader has an impact on the ENTIRE family.
They provide students and parents with the tools they need to disciple others in their sphere of influence.
They help students discover, develop, and be responsible for their own faith - rather than adopting a faith walk from their family and leaders.
3. Impacts Their Worldview - Great youth leadership not only helps shape a student's faith, but it impacts their entire worldview. Great youth leadership provides opportunities for students to step out of their comfort zone and live out their faith in their day-to-day lives and show the love of Christ.

4. Creates Community and Security - Great student ministry leaders help create community and provide students a safe place to belong… space to process what's going on in their lives at school and home and helps put things into perspective. It provides an atmosphere where they feel supported and loved.


5. Relational and Influential - A great youth minister is relational, self-motivated, and influential. You typically can't be influential without being relational ... and you can't be relational without being intentional and self-motivated about it.
Of course, knowing the latest trends and jargon and possessing a unique skillset (like the ability to win at Scatterball) can be an added asset on the job! But the essentials are what will carry a youth leader far.
Chemistry Staffing is currently partnering with several churches to find GREAT student ministry leaders. If you think you might make an incredible addition to any of the following church families, please start your profile by clicking the apply links below:
Church on the Drive in Orlando, FL - APPLY HERE
Church on the Drive is in search of a Student and Worship Pastor. This is primarily a Student Pastor position with the majority of time spent leading the student ministry. They are looking for a relational leader to cast a vision for the student ministry while creating inviting ministry environments for current and potential students. The worship portion of this position will be responsible for all of the modern worship gatherings. They will work to make sure everything about the modern worship gathering is inviting and cohesive, including music and tech.
Grace Church in Tracy, CA - APPLY HERE
Grace Church of Tracy is looking for a youth pastor with a passion for outreach to a multicultural community and church. One of the values of our church is investing in the next generation. We are a warm and contemporary church of approximately 700 that is seeking to grow our student ministries to impact up to 100 students in our Sunday and mid-week youth ministry. We see the Lord at work in our students and believe the next youth pastor will take this ministry to the next level and impact many for Christ. We are inviting a student ministries pastor to lead students spiritually, socially & relationally.
Calvary Church in Souderton, PA - APPLY HERE
Calvary Church of Souderton, PA, is in search of a Director of High School Ministry. They are looking for someone to guide students into a growing relationship with Jesus, with one of their main objectives to teach and pastor students, volunteers, and families with teens. Calvary Church wants to create safe environments where students are equipped to live out their faith in the real world. Furthermore, they desire this person to work within the community to continue building bridges for the students and church.
First Baptist Church in Denton, TX - APPLY HERE
First Baptist Church of Denton, Texas is in search of a Student Pastor. He will be responsible for leading middle and high school students toward a closer relationship with Christ. He will manage other part-time staff members, serve as a member of our pastoral team, and be the primary teacher for our student gatherings, which include Sunday mornings and Wednesday evenings. He will also give oversight to planning and executing the Student Ministries budget and plan events such as youth camps, retreats, etc.
New Life Christian Church in Chantilly, VA - APPLY HERE
New Life Christian Church, right outside of Washington, DC in Chantilly, VA, is in search of their next Student Minister. New Life is a unique portable church with their main location being the nZone, an indoor sports, fitness, and community complex. Between their online church and 2 in-person locations, they have about 1,000 attendees each week. The nZone was designed based on the community need for a safe place for kids to hang out. The Student Minister will have a huge opportunity to create a vision and implement strategies for students to discover God and reach the community.
St. Marks Community Church in Burlington, NC - APPLY HERE
St. Marks Community Church is in search of their next Student Ministries Director. They are looking for a relational leader who loves Jesus and students and is ready to hit the ground running! This person will provide vision and leadership for a ministry that makes Jesus famous in our student community and provides next steps for students to become more like Jesus. There is a multi-layered volunteer force and group ministry that is committed to building influential, disciple-multiplying relationships with students both in the church and in our community.
The Chapel in St Joseph, MI - APPLY HERE
The Chapel, an Evangelical Free Church in St. Joseph, MI, is in search of their next Pastor of Student Ministries. They are looking for someone to serve, lead, and direct Middle School & High School students and their families in the accomplishment of the overall vision of The Chapel. The church of 750 is looking for someone who has a heart for teenagers and is looking to make disciples and disciplemakers.
Chatham Community Church in Pittsboro, NC - APPLY HERE
Chatham Community Church is in search of their next Director of Student Ministries This position is a dual role responsible for developing the middle and high school ministries, as well as about a fourth of time spent going towards a 'plus' role that is a good fit for the candidate's skill set and benefit this multisite, big-tent church.
Mainstreet Church in Waldbridge, OH - APPLY HERE
Mainstreet Church located just outside of Toledo, is in search of their next Student Ministries Pastor. They are looking for a leader who pours his/her life into students in order to reach them for Christ and help them develop their own faith. The Student Ministries Pastor should lead and train a team of volunteers to do the same. This position will help the Mainstreet Church team build relationships so that they can make the greatest impact for Christ possible in their local community and surrounding areas.
Mosaic Christian Fellowship in Northvale, NJ - APPLY HERE
Mosaic Christian Fellowship is in search of their first Family Pastor. This new position will have a dual role of discipling parents while also leading the children's ministry. They are looking for a leader to develop a strong vision to grow family and children's ministries to take it to the next level.
P.S. Is your church looking for a dynamic and gifted leader to serve your youth ministry? We'd love to walk alongside you in your search. Let's talk.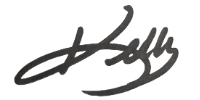 Kelly Norris
Kelly Norris has 27 years of experience in Children's, Operations, Communications, Church Planting, Creative Arts, Associate, and Executive Pastoral positions. She is also the owner of Kelability, LLC, a Kingdom-minded company supporting and developing ministries and leaders. She and her family of five are originally from Columbus, Ohio but recently moved to Atlanta, Georgia with her husband, Andy, and their youngest daughter. They have two grown children back in Ohio. Her work with Chemistry Staffing allows Kelly the opportunity to use her diverse coaching and ministry background to help candidates navigate their journey of finding the right position and to help churches find the right candidate for a long-term, healthy fit.