If you are a pastor who feels like you don't have a clear and consistent hiring or interviewing process, you're not alone! You probably didn't earn a degree in Human Resources, and let's be honest...Sunday is always coming and that sermon is never quite done.
If you're looking for a little help with that interview you've got coming up next week or simply want to sharpen your skills, here are 5 time-tested interview questions to help you make a great hire.
1.
What do you love about our church?
Have they done their homework? Listen to see if they use keywords from your services or website. Many candidates apply for titles, stature, or denominational and theological streams where they feel most comfortable. When this is improperly balanced with intangibles like culture and vision or values, you might be hiring someone who won't last long-term.
2.
What yellow or red flags do you have about our church?
I love to ask this question when we interview candidates because it gives me a chance to hear how the candidate is processing a potential move to a new church. If they don't have any flags causing them to pause, they either haven't done their due diligence to really dig into your church (watch sermons, comb the website, explore the local area, etc.) or they are afraid to rock the boat by asking a question they think might be off-limits. Create a safe interview environment where candidates feel heard and listened to, and you'll uncover more insights into who they are.
3.
What unique skills, training, experience, or insights do you think you bring to this role that potentially separates you from other candidates?
Candidates are often coached to give quantifiable answers in interviews (ex: I saw a 50% increase in attendance over an 18-month period by doing _____.) Push deeper than those types of answers so you can hear about how confidently developed they are on their philosophy of ministry relevant to the role for which they are applying, volunteer training and empowerment experience, and evidence that they won't be overwhelmed by the role. Also, some candidates struggle to talk about themselves because after all, Jesus was a humble guy. Give them permission to brag about themselves for a minute!
4.
When I call your references and ask them about your weaknesses or areas for potential growth, what are they going to tell me?
I've never seen candidates squirm more than when this question is asked. You're basically asking them to put aside the coached "I tend to work too much" type of answers that can also be viewed as admirable qualities and are instead asking them to be honest and vulnerable. They know that you'll be able to check their answers with the people they listed as references. The goal isn't to catch them off guard. The goal is to see how willing they are to let their guard down and explore their self-awareness of potential pitfalls and damaging tendencies. Oh, and be sure to check the references!
5.
Say we hire you for this job. As your direct report, help me help you: What characteristics, management styles, and types of feedback do you best respond to in the workplace? What types do you most negatively respond to and why?
If you want to know more about your potential hire and what type of employee they will be for you, this question is critical. A candidate can answer all the questions the right way and check all of the boxes; but if they are going to be a headache for you to manage or clash personalities with your current team, you might need to reconsider the hire. In our interview process we call this "chemistry"--thus the name of the company. Don't hire without it.
What questions have you found helpful in your interviewing process? I'd love to hear from you!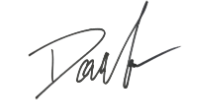 Dan Navarra
Dan Navarra has over fifteen years experience in vocational ministry out in sunny California. In addition to being a full-time pastor, Dan has expertise specializing in church finances, HR, and Youth Pastor compensation; having run the largest-ever national compensation survey of over 4,000 Youth Pastors to-date. His work with Youth Pastors has been featured at Church Law & Tax, the National Network of Youth Ministries, and he's held coaching calls all over the country to help Youth Pastors turn their calling into a sustainable career. He and his family of five reside in the Central Valley of California where they can access the ocean, ski slopes, lake cabin, and desert all within a two-hour drive.