Are you interested in helping "shape the surfboard" to ride the wave of growth that is coming? Real Life is seeking an Executive Pastor of Campus Ministries to hit the ground running. This rapidly growing church is set to open the doors of their second building in Austin and it is an exciting time in the life of the church.
The Executive Pastor of Campus Ministries will be responsible for implementing the vision through the overall leadership of ministry teams across Real Life's two campuses. They will support the Lead Pastor and fellow Executive Pastors in the accomplishment of the church's mission through ministry effectiveness evaluation, discernment, decision-making, planning, and overall direction of ministry staff.
This position will oversee the vision, goals, and strategies of all ministry leaders, as well as shape the strategy for the church as rapid growth is expected. He or she will champion the development of infrastructure by all ministry and support areas that support the healthy, long-term growth of the church. He or she will coach the growth and success of the ministry leaders, manage the main campus ministry budget, support the Lead Pastor and fellow Executive Pastors, and effectively recruit ministry leaders as the church continues to grow.
Requirements for this position include the ability to lead, inspire, and mobilize people into ministry and wholeness in Christ as well as proven effectiveness at communicating and carrying out a vision. The candidate should have experience in a multisite church or large church campus alongside formal training in ministry and leadership experience in a rapidly growing church. Necessary skills include the ability to organize and coordinate work, set priorities, and meet deadlines, as well as proven leadership experience in building and expanding family ministries and managing staff and key volunteers.
The ideal candidate is humble, a hard worker, flexible, responsible, a leader, and emotionally intelligent. He or she lives for an audience of one and doesn't try to be anyone but themselves. He or she is confident
yet can submit to authority, loyal, and doesn't take themselves too seriously. It would be nice if he or she loves to laugh but most important is that he or she
loves God and loves people.
Real Life will hold a Grand Opening on its tenth anniversary in September 2021 after the completion of the second building, the Education building.
Within seven miles of campus, there are 100,000 people and 66% of them do not yet believe in Jesus. In this area,
there are three 5A high schools, four middle schools, five elementary schools, and more neighborhoods being built every year.
People are moving to our area, and Real Life is committed to positioning and equipping their staff, volunteers, and programming to help people find and follow Jesus, connecting them to Christ and the church community.
As recently as 2019, Austin was named the Number One Best Place to Live, according to U.S. News & World Report, which evaluated affordability, job prospects, and quality of life. People are drawn to the Texas capital's music, outdoor spaces, and cultural institutions. There are numerous excellent places for hiking, biking and cycling, swimming, camping, climbing and bouldering, kayaking, canoeing and paddle-boarding, boating, and more.


Does this sound like a place you'd like to serve?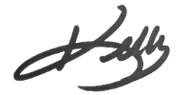 P.S. If this job isn't exactly what you're looking for, feel free to check the job board of open positions.
Kelly Norris
Kelly Norris has nearly 30 years of experience in Children's, Operations, Communications, Church Planting, Creative Arts, Associate, and Executive Pastoral positions. She is also the owner of Kelability, LLC, a Kingdom-minded company supporting and developing ministries and leaders. She and her family of five reside in central Ohio. Her work with Chemistry Staffing allows Kelly the opportunity to use her diverse coaching and ministry background to help candidates navigate their journey of finding the right position and to help churches find the right candidate for a long-term, healthy fit.