Are you a musician who is passionate about creating spiritual as well as personal relationships with fellow artists? Hilton Head Island Community Church of Hilton Head Island, SC is in search of a Pastor of Worship & Technical Arts. The current Creative Director needs a teammate and the church is excited to add another full-time musician.
This position will be responsible to recruit, train, empower, and spiritually encourage potential artists alongside the Creative Director. They will also serve on the Worship Design Team and work with other staff and volunteers for gatherings as well as lighting and video needs. They will coordinate with the Creative Director on maintenance and organization of gear and spaces, set up for events, and tech support for community events as needed.
Needed skills include experience with ProPresenter and Planning Center Online as well as the ability to sing, lead worship, and play an instrument adeptly. Large church experience and a willingness to embrace a slower-paced lifestyle are also helpful.
The ideal candidate will be people-focused with an easy-going personality. They need to work well with a team of creatives, with the goal of seeing Jesus lifted up in modern worship experiences.
Hilton Head Island boasts the greatest lifestyle for a family – beach, tennis, golf, biking, kayaking – any outdoor activity you can imagine! It's a slower lifestyle with amazing local restaurants. A lot of Southern culture mixed with a northern influence. There are great sports and arts as well as a recreation center with great programs for kids. Hilton Head Island is also a smaller community with a great mix of locals, part-timers, and vacationers.
Does this sound like a good fit for you?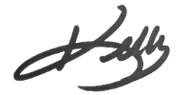 P.S. If this job isn't exactly what you're looking for, feel free to check the job board of open positions.
Kelly Norris
Kelly Norris has nearly 30 years of experience in Children's, Operations, Communications, Church Planting, Creative Arts, Associate, and Executive Pastoral positions. She is also the owner of Kelability, LLC, a Kingdom-minded company supporting and developing ministries and leaders. She and her family of five reside in central Ohio. Her work with Chemistry Staffing allows Kelly the opportunity to use her diverse coaching and ministry background to help candidates navigate their journey of finding the right position and to help churches find the right candidate for a long-term, healthy fit.