Worship Pastor Opening - Manchester, IA
Would you describe yourself as "musically-gifted" and "biblically-grounded"? Well, TheStone Church in Manchester, IA, is a church that is passionate about helping people know and grow in the love of Christ, and they are in search of a dedicated Worship Pastor who will serve to lead the staff and execute the vision of the church under the direction of the Senior Pastor.
The ideal candidate for this church would be someone who has experience leading worship and shepherding worship teams at a church of about 400. They would need this individual to manage, supervise, and lead everyday activities of the church staff and ministry departments; create systems and processes that further the church's ministry objectives; build and lead the planning of all the worship services (including all music and tech ministries in the church); and develop and oversee worship ministry annual budget
TheStone would love to have someone who has a bachelor's degree and has significant vocal skills who has at least two years' experience leading and managing teams.
Manchester is a progressive rural community located between the large cities of Dubuque, Cedar Rapids, and Waterloo. They are mainly agriculturally based with a focus on education, families, and industry. Manchester has a small-town feel that is very community-driven. Family is important, and there are many different amenities for families to be engaged and build relationships. People here are hard-working and enjoy a slower pace of life. The White Water Park, Delaware County Fair, local State Park, and nearby Field of Dreams makes this a great place for people to visit but also raise a family.
Does this job interest you? If so, you can click here, and we will guide you through a series of assessments to determine your fit for this position.

P.S. If this job doesn't exactly what you're looking for, never fear! Feel free to check the job board for our current list of open positions.
Also, if you find yourself searching for a new church position and coming up empty, you will definitely want to dive into our Church Job Seeker's Bootcamp! Click the button below to learn more.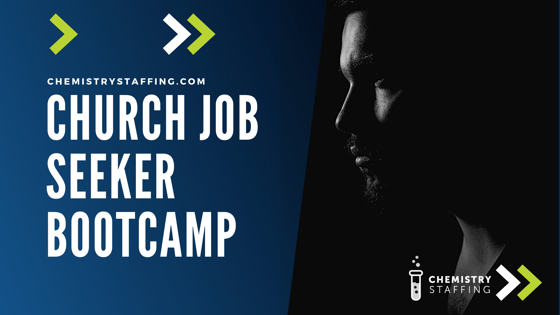 Todd Rhoades
Todd has invested over 30 years in serving churches, having served as a worship pastor for over 15 years, a church elder for more than a decade, and in various ministry leadership roles in both the business and non-profit sectors. As the original founder and developer of ChurchStaffing.com, Todd fundamentally changed the way thousands of churches search for pastors and staff on the internet. Most recently, Todd's work with Leadership Network has provided him exposure to the innovative trends in today's church and inside knowledge of how healthy churches operate and uses it to help churches find a healthy, long-term fit for their next team member. Todd is a graduate of Cedarville University, and lives in Bryan, OH with his wife, Dawn.