Worship Pastor Opening - Bastrop, TX
River Valley Community Fellowship is looking for a Worship Pastor to lead their Sunday morning worship services and equip and empower their worship musicians and team. Must be a skilled vocalist who is proficient at either guitar or keyboard, and who also has a heart to grow and develop others in excellence.
The Worship Pastor will need the technical skills to use and lead in the new facility, equipped with a new sound and light system. River Valley needs an experienced leader who can increase audience worship participation and bring out the best in volunteer musicianship and audio visual elements in worship. This person will have the ability to lead worship themselves; however, this person doesn't need to always be center stage, singing/leading every song. Instead, they should be an equipper who gets satisfaction from watching new musicians lead their first song and is happy when they hear a comment that another person was really good in worship today.
The vibrant and growing city of Bastrop, TX, is located in the Texas hill country and has an amazing blend of old and quaint that emanates from a Historic downtown area that's second to none. You can eat at cafes featured on the cover of Texas Monthly, shop funky boutiques and most weekends enjoy some type of car show, street dance or other hometown events. Bastrop's population has exploded over the past few years, making it a welcoming community.
Are you ready to be part of this amazing community?

P.S. If this job doesn't exactly what you're looking for, never fear! Feel free to check the job board for our current list of open positions.
Also, if you find yourself searching for a new church position and coming up empty, you will definitely want to dive into our Church Job Seeker's Bootcamp! Click the button below to learn more.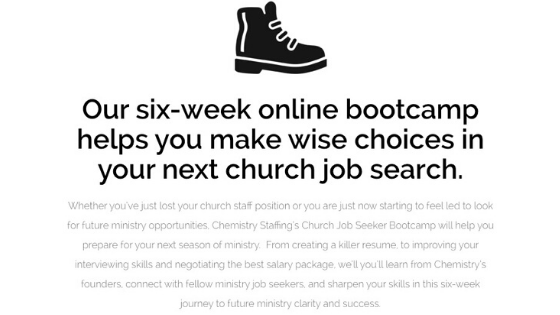 Todd Rhoades
Todd has invested over 30 years in serving churches, having served as a worship pastor for over 15 years, a church elder for more than a decade, and in various ministry leadership roles in both the business and non-profit sectors. As the original founder and developer of ChurchStaffing.com, Todd fundamentally changed the way thousands of churches search for pastors and staff on the internet. Most recently, Todd's work with Leadership Network has provided him exposure to the innovative trends in today's church and inside knowledge of how healthy churches operate and uses it to help churches find a healthy, long-term fit for their next team member. Todd is a graduate of Cedarville University, and lives in Bryan, OH with his wife, Dawn.