Do you have digital ministry experience and a heart for students? Rancho Murieta Community Church in Rancho Murieta, California is in search of a Student Ministries Pastor to work in harmony with their mission and vision and provide oversight and direction to all ministries involving middle and high school students and families.
This position will equip volunteers, lead weekly programming and special events, and oversee the administration of student ministries. Most importantly, this minister will disciple and build relationships with students and families. Other duties will include digital ministry development and occasional preaching for worship services.
The ideal candidate will have a love for Jesus and the ability to demonstrate that love to others. Also needed are strong team-building and administrative abilities, excellent oral and written skills, and the ability to manage and effectively lead volunteers.
Currently, the students meet at Revival on Sunday evenings. They also enjoy regularly scheduled special events including summer and winter camps, and community service projects. Rancho Murieta Community Church desires to be a church that is visible and connected with our community. They look for ways to serve the greater area of the River Valley, including volunteering time in schools, local governments, and charities, as well as providing food for the hungry.
We're looking for a strong team player with a high capacity for teaching and interpersonal communication for this incredible church.
Rancho Murieta, California is a small, family-friendly, private community tucked into the scenic foothills of the Sierra Mountains of Northern California. It is conveniently located near larger population centers, such as Sacramento and Folsom. Rancho Murieta is a hidden gem located amongst gently rolling hills, in the central valley of northern California.
Does this sound like a good fit for you?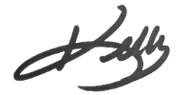 P.S. If this job isn't exactly what you're looking for, feel free to check the job board of open positions.
Kelly Norris
Kelly Norris has nearly 30 years of experience in Children's, Operations, Communications, Church Planting, Creative Arts, Associate, and Executive Pastoral positions. She is also the owner of Kelability, LLC, a Kingdom-minded company supporting and developing ministries and leaders. She and her family of five reside in central Ohio. Her work with Chemistry Staffing allows Kelly the opportunity to use her diverse coaching and ministry background to help candidates navigate their journey of finding the right position and to help churches find the right candidate for a long-term, healthy fit.