Grace Church in Tracy, CA is looking for their next Student Ministries Pastor!
Nestled in-between the San Francisco Bay Area, Sacramento, and Yosemite, Tracy is a community of 90,000 people with a ton of opportunity for the Gospel. A great place to live, Tracy boasts close proximity to the beach, mountains, Tahoe, lakes, the delta and big city...all while maintaining a smaller town feel.
Grace Church has experienced excellent growth in the past five years alongside the opening of a large new multi-use facility. After being without a Student Ministries Pastor for the past year, they are now ready to relaunch and rebuild their student ministries as the church emerges from COVID restrictions.

The Student Ministries Pastor will oversee the middle school ministry and existing director, be hands on with high school ministry, and give direction and leadership to the existing lay-led college ministry. Besides the middle school director, Grace Church also has a tradition of utilizing interns and residents to bolster their student teams. This is an awesome opportunity to build a healthy and vibrant ministry that pre-COVID regularly saw 100 students involved week to week.
If you love teaching Scripture to students, developing leaders, building new traditions and are comfortable in a diverse city on the west coast, you might be a great fit for the next Student Ministries Pastor at Grace Church.
Does this sound like you or someone you know?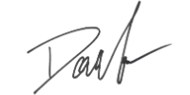 P.S. If this job isn't exactly what you're looking for, feel free to check the job board of open positions.
Dan Navarra
Dan Navarra has over fifteen years experience in vocational ministry out in sunny California. In addition to being a full-time pastor, Dan has expertise specializing in church finances, HR, and Youth Pastor compensation; having run the largest-ever national compensation survey of over 4,000 Youth Pastors to-date. His work with Youth Pastors has been featured at Church Law & Tax, the National Network of Youth Ministries, and he's held coaching calls all over the country to help Youth Pastors turn their calling into a sustainable career. He and his family of five reside in the Central Valley of California where they can access the ocean, ski slopes, lake cabin, and desert all within a two-hour drive.