Do you think it's a crime for church to be boring? If so, Eastern Hills Bible Church in Manlius, NY is looking to welcome a Student Ministry Director to their team.
The successful Student Ministry Director will help create environments where those disconnected from Christ will love to attend while also helping those connected to Christ mature in their faith. He or she will know how to build teams. They will thrive in their ability to teach students most weeks and occasionally the adults during a Sunday service.
The church is looking for a strong communicator who will work with and develop volunteer leaders to help students become fully engaged followers of Christ. Their aim is that years from now, students will look back at the time spent under this leader's influence and see it as a significant impact in their pursuit of following Christ.
Manlius is a mid-sized city in north-central New York, 35 miles southeast of Lake Ontario's eastern Shore. You get to enjoy all four seasons and the school district has won many awards.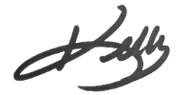 P.S. If this job isn't exactly what you're looking for, feel free to check the job board of open positions.
Kelly Norris
Kelly Norris has nearly 30 years of experience in Children's, Operations, Communications, Church Planting, Creative Arts, Associate, and Executive Pastoral positions. She is also the owner of Kelability, LLC, a Kingdom-minded company supporting and developing ministries and leaders. She and her family of five reside in central Ohio. Her work with Chemistry Staffing allows Kelly the opportunity to use her diverse coaching and ministry background to help candidates navigate their journey of finding the right position and to help churches find the right candidate for a long-term, healthy fit.