New Life Christian Church is in search of their next Student Minister. New Life is a unique, portable church with their main location being the nZone, an indoor sports, fitness, and community complex. Between their online church and two in-person locations, they have about 1,000 attendees each week. The nZone was designed based on the community need for a safe place for kids to hang out. The Student Minister will have a huge opportunity to create a vision and implement strategies for students to discover God and reach the community.
As the new Student Minister of New Life Christian Church, you will develop relationship and disciple the students; lead the vision of the student ministries; lead and recruit volunteers; coordinate programming; and collaborate with other ministries to integrate students into all phases of church life.
To do this job well, you should be able to communicate effectively; be able to lead and thrive in a team-based environment; have about 3-5 years experience in leading a growing student ministry; have empathy and the ability to provide pastoral care; be able to select and implement curriculum and have a proficient understanding of the challenges and needs of youth today.
Have you ever wanted to live in a historical, peaceful, small-town amidst the hustle and bustle of the big city? In Chantilly, Virginia, everything you could want is close by. This includes restaurants, shopping, parks, recreational activities, large libraries, entertainment, festivals, and events. The beach and mountains are easy day trips, and the fine art, history, and culture of DC is just a short drive or metro trip away.
Are you a teachable, responsive, self starter who can operate in a fast-paced environment? Do you love students and love discipling them to be like Jesus? Click below and apply now!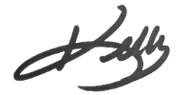 P.S. If this job isn't exactly what you're looking for, feel free to check the job board of open positions.
Kelly Norris
Kelly Norris has nearly 30 years of experience in Children's, Operations, Communications, Church Planting, Creative Arts, Associate, and Executive Pastoral positions. She is also the owner of Kelability, LLC, a Kingdom-minded company supporting and developing ministries and leaders. She and her family of five reside in central Ohio. Her work with Chemistry Staffing allows Kelly the opportunity to use her diverse coaching and ministry background to help candidates navigate their journey of finding the right position and to help churches find the right candidate for a long-term, healthy fit.