Orlando, Florida is not only a beautiful city, it's a place where people need to hear the love of Christ presented to them in a relevant way. Vista Church aims to connect people to God through growth, community, mission, and care. They are looking for a Lead Pastor who has a heart to serve a diverse, multicultural church.
The new pastor at Vista Church will be the primary teacher and shepherd who shapes the church's culture of discipleship and empowers people for ministry. They will act as the central leader who initiates momentum within the church body and who creates, strengthens, and shepherds the leadership team. This individual needs to be aware of his leadership strengths and how to build teams to cover his weaknesses. He will understand that outreach to the community is a lifestyle and NOT a program! The church's primary focus is to love God and love people.
Vista Church is not only looking for someone who can engage a crowd with their speaking ability but also has experience as a proven leader
This incredible church is located in the heart of southeast Orlando in one of the most entertaining communities in the country. The church is 50 minutes from Cocoa Beach, 40 minutes from Disney or Universal, and 30 minutes from SeaWorld. Central Florida's weather lends itself to countless day trips for fun, easy getaways. They have a diverse demographic that is typical of Orlando.
Does this sound like you or someone you know? Use the link below to submit your application, and Chemistry Staffing will walk alongside you to assess for fit, personality, theology, and more.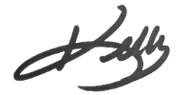 P.S. If this job isn't exactly what you're looking for, feel free to check the job board of open positions.
Kelly Norris
Kelly Norris has nearly 30 years of experience in Children's, Operations, Communications, Church Planting, Creative Arts, Associate, and Executive Pastoral positions. She is also the owner of Kelability, LLC, a Kingdom-minded company supporting and developing ministries and leaders. She and her family of five reside in central Ohio. Her work with Chemistry Staffing allows Kelly the opportunity to use her diverse coaching and ministry background to help candidates navigate their journey of finding the right position and to help churches find the right candidate for a long-term, healthy fit.