Online Community Director in Hampstead, NC
Renovation Church is in a beautiful city just outside of Wilmington, North Carolina. They are in search of an attractional leader who will serve as their FIRST Online Community Director. This Position exists to provide direction, leadership, and shepherding to the Online Community and its volunteers.
What will you be doing as the Online Community Director?
Overseeing, recruiting, and developing the Online Community team
Facilitating and hosting online services
Directing, facilitating, and editing online content
Working with the Worship Pastor to strengthen and advance the online strategy
Setting up and tearing down equipment each weekend
Editing, rendering, finalizing audio and video for web and social media
Overseeing the data collection and management of the online community
They would prefer someone with ministry experience in production and leading volunteer teams who also has a knowledge of Ableton, Logic, MainStage, and other design and music software. This individual will need to have great attention to detail and multi-tasking skills.
This 7-year-old church believes that God has called them to provide experiences and environments to reach Every Man, Woman and Child with an opportunity to hear, see, and respond to the gospel of Jesus Christ. Their online community exists to connect with Renovation's members and guests by offering an online expression of their in-person weekend services. The church's goal is to serve members when they cannot attend in person and encourage guests to take a step in their faith, which will hopefully lead them to attend a live worship service and participate in a Missional Community Group.
Are you highly technical, have a shepherding heart, and love to grow teams? apply here! You don't want to miss this incredible opportunity to serve this fantastic church in Hampstead, North Carolina, and help them reach beyond the walls of the church to impact the Kingdom!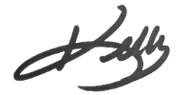 P.S. If this job isn't exactly what you're looking for, feel free to check the job board of open positions.
Kelly Norris
Kelly Norris has nearly 30 years of experience in Children's, Operations, Communications, Church Planting, Creative Arts, Associate, and Executive Pastoral positions. She is also the owner of Kelability, LLC, a Kingdom-minded company supporting and developing ministries and leaders. She and her family of five reside in central Ohio. Her work with Chemistry Staffing allows Kelly the opportunity to use her diverse coaching and ministry background to help candidates navigate their journey of finding the right position and to help churches find the right candidate for a long-term, healthy fit.