Family Pastor Opening
Does it excite you to lead and create vision for children's ministry? To counsel and teach classes on discipleship, faith, child-rearing to parents? How about pastoring young parents toward having gospel-centered families?
---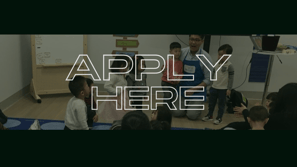 Apply here for this incredible opportunity to serve and love the families of Mosaic Christian Fellowship!
---
Mosaic Christian Fellowship in Northvale, NJ, is in search of their first Family Pastor. This new position will have a dual role of discipling parents while also leading the children's ministry. They are looking for a leader to develop a strong vision to grow family and children's ministries to take it to the next level.
Ultimately, Mosaic Christian Fellowship would prefer for this proven leader to have a love for working in and growing teams and seeing teams thrive more than individual successes. They should have a deep love for children and a strong desire to see them grow to love the Lord. It should be evident that this Family pastor's enthusiasm and energy comes from an excitement to serve the Lord!

Northvale, NJ, is a small-town suburb close to New York City where many people in the community work. Northvale is a family-based community with some of the best schools in America while being a safe place to live. They have one of the most densely populated Asian communities in the country and Mosaic Christian Fellowship started as an English ministry in a large Korean church.
Does this sound like a job you'd love to explore? Know someone who might be perfect for this position? Apply here.

---
P.S. I'd love to get to know you better and make myself available to help you and your church with any staffing-related hiring or transition strategies. Use the link below to schedule a call.

Matt Steen
Matt has served the local church for over two decades as a youth pastor, church planter, and executive pastor. Originally from Baltimore, Matt currently lives in Orlando, with his wife Theresa, and has a B.S. in Youth Ministry from Nyack College and an M.Div. and MBA from Baylor University. Certified as an Urban Church Planter Coach by Redeemer City to City and as a StratOp facilitator by the Paterson Center, Matt has made a career of helping churches thrive through intentionality, clarity, and creating healthy cultures. He is convinced that a healthy church is led by a healthy team with great chemistry, and loves partnering with Chemistry's churches to do great things for the Kingdom.