Apply Now to be the next Student Pastor of Lifepoint Church!
Lifepoint Church in Lewis Center, OH is in search of their next Student Pastor to lead and grow their student ministry reach at the Lewis Center Campus. Lifepoint hosts about 2000 in attendance on weekends at this campus and wants to engage students who already attend and connect with students outside their walls.

Lifepoint is looking for a leader with a strong sense of ministerial calling and a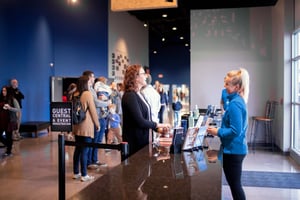 vision for equipping, empowering, and releasing students to multiply ministry throughout the city. They are looking for someone with a proven ability to gather and inspire students to grow in their faith and help others connect to and follow Jesus.
Because Lifepoint has a strong culture of multiplication in their church, they also hope to find someone who shares that vision and works alongside their team to equip the next generation of leaders at Lifepoint so that the vision for Lifepoint Church continues to move forward strongly into the future.
Lewis Center is a suburb of Columbus. Over the last decade, Columbus has positioned itself as one of the most attractive cities in the U.S. for both new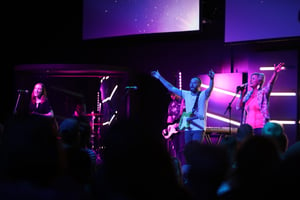 business and population growth. The Capital City is home to several professional sports teams and The Ohio State University.
Columbus has a thriving arts district, bustling shopping centers, great restaurants, family-friendly attractions like beautiful metro parks, the world-renowned Columbus Zoo, and the annual Ohio State Fair. The Lewis Center community is home to young and middle-aged professionals, many of whom work in banking, education, insurance, technology, and fashion.
Here's a quick overview of the church and what they're looking for in this role.
Is this the perfect position for you? Do you know someone who might be a perfect fit for this position?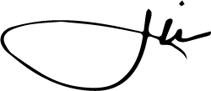 Tim Nations
Tim Nations most recently served as the Director of Facilitation and Leadership Community Director at Leadership Network. Tim has served in full-time ministry in churches across the North Texas area for over 15 years. He brings with him broad experience in communication, organization, planning, and facilitation.