Kids Ministry Director, Hilton Head Island, SC
Chemistry is excited to have the opportunity to partner with Hilton Head Island Community Church in South Carolina as they seek their Kids Ministry Director. They are looking for a positive, enthusiastic leader who is passionate about raising up the next generation by partnering with parents, equipping and encouraging them to be the primary disciple-makers of their children, and ministering to the whole family. They need someone who can grow and lead the ministry by developing a volunteer base of people with similar passions. We want to offer programs that excite and engage our kids so that they love to come to church and invite their friends!
Hilton Head Island is a beautiful coastal community in the Lowcountry of South Carolina. The area offers an amazing lifestyle for families – beach, tennis, golf, biking, kayaking – and any other outdoor beach activity you can imagine! It's a slower lifestyle with amazing local restaurants, free activities to do in the community, festivals, and did we mention that the food is great?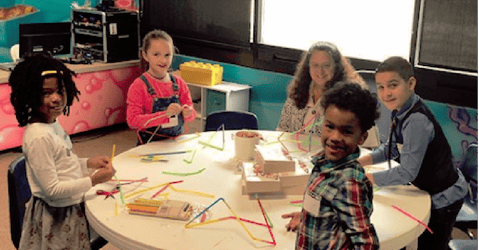 Does this new position sound like a good fit for you or someone you know? Let's talk!
Click here to learn more about this opportunity and begin the application process.


Todd Rhoades
Todd has invested over 30 years in serving churches, having served as a worship pastor for over 15 years, a church elder for more than a decade, and in various ministry leadership roles in both the business and non-profit sectors. As the original founder and developer of ChurchStaffing.com, Todd fundamentally changed the way thousands of churches search for pastors and staff on the internet. Most recently, Todd's work with Leadership Network has provided him exposure to the innovative trends in today's church and inside knowledge of how healthy churches operate and uses it to help churches find a healthy, long-term fit for their next team member. Todd is a graduate of Cedarville University, and lives in Bryan, OH with his wife, Dawn.