Student Community Minister - Manlius, NY
Do you think it's a crime for church to be boring? If so, jump into the trenches with the Eastern Hills Bible Church team!
Eastern Hills Bible Church is excited to welcome their next Student Community Minister to their team. They dream of being a church known for living out the love of Christ in their communities throughout Central New York in a way that is clear and compelling for those disconnected from God.
The successful Student Community Minister will help Middle School and High School students find community by creating environments they love to attend. He or she will know how to build teams while maintaining a partnership with our local strategic partner, Young Life. They will thrive in their ability to teach students most weeks and adults during Sunday services when called upon.
At Eastern Hills, their goal is that years from now students will look back at the time spent under this leader's influence and see it as a significant impact in their pursuit of following Christ.
Are you a high energy, strong communicator who loves to work with and develop volunteer leaders to help students become fully engaged followers of Christ? Do you have the ability to relate well to students and adults?
If you find yourself nodding your head profusely to the questions above, apply here! You don't want to miss this incredible opportunity to serve Manlius, New York, with the love of Jesus!

P.S. If this job doesn't exactly what you're looking for, never fear! Feel free to check the job board for our current list of open positions.
Also, if you find yourself searching for a new church position and coming up empty, you will definitely want to dive into our Church Job Seeker's Bootcamp! Click the button below to learn more.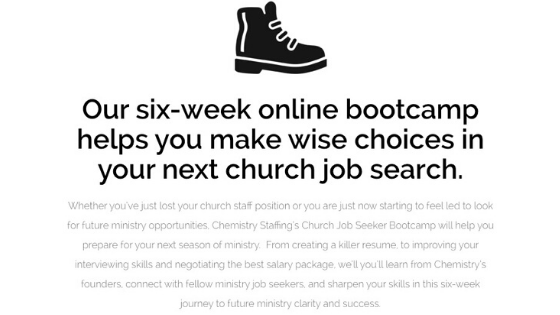 Todd Rhoades
Todd has invested over 30 years in serving churches, having served as a worship pastor for over 15 years, a church elder for more than a decade, and in various ministry leadership roles in both the business and non-profit sectors. As the original founder and developer of ChurchStaffing.com, Todd fundamentally changed the way thousands of churches search for pastors and staff on the internet. Most recently, Todd's work with Leadership Network has provided him exposure to the innovative trends in today's church and inside knowledge of how healthy churches operate and uses it to help churches find a healthy, long-term fit for their next team member. Todd is a graduate of Cedarville University, and lives in Bryan, OH with his wife, Dawn.