Does it ignite you to help middle school and high school students connect with God and each other to engage their world? Do you love leading weekly volunteer teams, summer camps, and mission trips?
Chatham Community Church in Pittsboro, NC, is in search of their next Director of Student Ministries. In this position, you will have a dual role responsible for developing the student ministries and utilizing your specific gifts and skills to benefit this multisite, big-tent church.
You would be responsible for loving and building a rapport with the students, staff, and volunteers. The Student Ministries Director position requires a commitment to evangelism and personal discipleship as well as engaging with issues of race and justice. You need to have a heart for both discipling already-Christian students as well as evangelism and outreach to an underserved student population in our community.
Pittsboro is a fantastic place to live with many options in the surrounding areas. If you'd prefer a more suburban experience, both Chapel Hill and Apex are only a few minutes away. If you'd prefer a more quiet setting surrounded by land, there's plenty of that as well. The education system in the area is very good, and there are plenty of employment opportunities for a spouse within commuting distance.
Does this position resonate with you? Does it remind you of someone you know? Click below and apply now!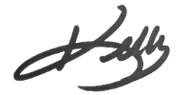 P.S. If this job isn't exactly what you're looking for, feel free to check the job board of open positions.
Kelly Norris
Kelly Norris has nearly 30 years of experience in Children's, Operations, Communications, Church Planting, Creative Arts, Associate, and Executive Pastoral positions. She is also the owner of Kelability, LLC, a Kingdom-minded company supporting and developing ministries and leaders. She and her family of five reside in central Ohio. Her work with Chemistry Staffing allows Kelly the opportunity to use her diverse coaching and ministry background to help candidates navigate their journey of finding the right position and to help churches find the right candidate for a long-term, healthy fit.