Grace Community Church in beautiful Sarasota, Florida is looking for the perfect candidate to serve as Director of Children's Ministry. Grace is a fast-growing, multi-campus church with a mission of "sharing God's love, hope, and life through Jesus Christ."
Grace is looking for someone with experience leading and managing a multi-faceted children's ministry. They will need a passion to serve others out of a love for Jesus and a passion to serve families as they come alongside them to help their children grow in their relationship with the Lord
The Director of Children's Ministry will oversee the development and implementation of ministry programs for children and create systems for future growth. This individual must be able to creatively design various ways to effectively communicate the Gospel through both verbal and kinesthetic means. This high-capacity leader will be responsible for maintaining communication and overseeing all aspects of children's ministry across all campuses.
Initially, this leader will create a stronger sense of order in the way ministry is executed on weekends in order to lay a firm foundation to create more impactful outreach to reach families outside our GCC Family. The Director of Children's Ministry will skillfully oversee the administration of the two Campus Children's Pastors in order to free them up to shepherd and care well for the children and their families.
The church family of Grace Community Church is passionate about caring for children and families, which makes this an incredible opportunity!
Are you ready to make your mark on this community?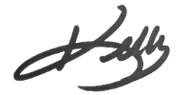 P.S. If this job isn't exactly what you're looking for, feel free to check the job board of open positions.
Kelly Norris
Kelly Norris has nearly 30 years of experience in Children's, Operations, Communications, Church Planting, Creative Arts, Associate, and Executive Pastoral positions. She is also the owner of Kelability, LLC, a Kingdom-minded company supporting and developing ministries and leaders. She and her family of five reside in central Ohio. Her work with Chemistry Staffing allows Kelly the opportunity to use her diverse coaching and ministry background to help candidates navigate their journey of finding the right position and to help churches find the right candidate for a long-term, healthy fit.