Director of Student Ministries Opening -
Winterville, NC
Covenant Church in Winterville, NC, is looking for their next Director of Student Ministries to partner with a talented staff and leadership team. This position will help steer a cultural shift within the church of over 2000, fulfilling their 10-year strategic plan to help reach Eastern North Carolina with the gospel.
Specifically, they are looking for a solid leader who can lead, train, and equip a team to grow the student ministry at Covenant. This leader will be responsible for a middle school and high school ministry of over 125.

Winterville, NC, sits adjacent to Greenville, home of the East Carolina Pirates. Pitt County has more than 13 middle schools and high schools, making the area filled with a vibrant and youthful spirit to the city & community.

Greenville also has a distinctly professional feel with Vidant Medical Center and a strong pharmaceutical presence. "Uptown" Greenville comprises many historic buildings home to local restaurants, breweries, and shops -- just blocks from the Tar River and East Carolina University campus! Over the past several years, more than $650 million has been invested in Uptown and the Dickinson Art District, ensuring the area will continue to grow and develop for years to come!

Covenant Church is a dynamic multi-site church with a second campus 20 miles from Winterville in Washington on the Pamlico Sound. Each weekend, the church hosts three modern worship experiences at its Winterville Campus, including a Saturday evening (5:30 PM) and two on Sunday (9:15 & 11 AM) with live, simultaneous online worship experiences throughout the weekend! Covenant Church in Washington hosts an 11 AM modern worship experience with live teaching from the central campus.

Covenant has a beautiful 30-acre campus with two main buildings and three houses that function as office space. The new Director of Student Ministries will have the privilege of using the Student Center, a 7,500 sq. ft. space, with an indoor recreation area, a full stage for worship and teaching, a cafe, and a game room.

This position is an excellent opportunity for someone motivated to invest in the next generation in a church passionate about seeing people know and grow in Jesus.

Are you an equipper? Do you love Jesus and students? If so, Covenant Church could be an exciting role just for you! Learn more and submit your profile by using the link below.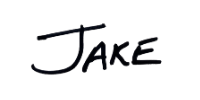 ---
P.S. I'd love to get to know you better and make myself available to help you and your church with any staffing-related hiring or transition strategies. Use the link below to schedule a call.
Jake Moore
Jake is originally from the mountains of Western North Carolina. He has a deep love for the local church and networking. Before moving into ministry he was a firefighter doing rescue operations like high angle rope rescue, and vehicle extrication. Jake has served in churches in North Carolina, New Mexico, Tennessee and is currently the Executive Pastor of Ignite Church in Greenville, NC. He has Master Degrees in both Leadership and in Ministry. Jake brings years of experience and passion in leadership development and revitalization. Jake is married to his high school sweetheart Corrie of 14 years. They have three beautiful kids Levi (10), Hadleigh (8), and Arden (1).