Do you have a heart for Children's Ministry and a desire to equip leaders? Vaughn Forest Church of Montgomery, Alabama is in search of a Children's Pastor to lead a safe, high-energy, fun, and relevant ministry to children and their families in their growing congregation of 700+ people.
This position will oversee children's programming, recruit and develop volunteers, and plan special events. Most importantly, this minister will continue to develop a culture of care with children and families, as well as identify missions opportunities for children's participation. There are currently 2 Sunday services offering children's ministry in a dedicated student wing.
The ideal candidate is one who is competent and capable to do the job at hand. They understand the season of life young families are in. They are a hardworking, team player that has a desire to identify and equip leaders. The ideal candidate has a consistent relationship with Jesus and enjoys working in Children's ministry.
Vaughn Forest Church has been focused on doing that which no one else is doing and reaching those that no one else is reaching - for 25 years so far! In addition, their rich diversity; relevant, and engaging music style; exciting kids and students ministry; cutting edge community events; and philosophy that church can be fun all work together to make Vaughn Forest a unique beacon of light that all points straight to Jesus Christ as our only hope for rescue.
Vaughn Forest Church is located in the wonderfully unique city of Montgomery, AL. It is located in the deep South with a rich and storied history that is steeped in southern tradition and hospitality. With its low cost of living and parks, Montgomery, AL is a great place to raise a family. With close restaurants and retail establishments, it offers a big city feel with little city comfort. Montgomery is also a city on the rise located just 3 hours from the beautiful beaches of the Emerald Coast in Florida, 2 hours from the exciting city of Atlanta, 45 minutes from all the fun that Lake Martin has to offer.
Does this sound like a place you'd like to serve?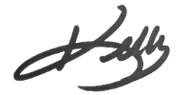 P.S. If this job isn't exactly what you're looking for, feel free to check the job board of open positions.
Kelly Norris
Kelly Norris has nearly 30 years of experience in Children's, Operations, Communications, Church Planting, Creative Arts, Associate, and Executive Pastoral positions. She is also the owner of Kelability, LLC, a Kingdom-minded company supporting and developing ministries and leaders. She and her family of five reside in central Ohio. Her work with Chemistry Staffing allows Kelly the opportunity to use her diverse coaching and ministry background to help candidates navigate their journey of finding the right position and to help churches find the right candidate for a long-term, healthy fit.