Do you have a burning desire to see churches expand their impact? Are you looking for an opportunity to leverage your experience in the local church to walk alongside multiple churches as they work through their financial challenges and opportunities?
Christian Investors Financial (CIF) of Minneapolis, MN, is seeking a Business & Relationship Development Executive who will identify and develop new relationships with churches, ministries, and select individuals to sell and service CIF financial products and services. This individual will partner with ministries to understand and uncover clients' immediate and future needs and offer solutions that will serve them well in their next season of ministry.
The Business & Relationship Development Executive will also work to deepen existing client relationships through regular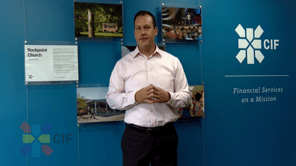 contact focused on discerning new needs and proactively offering solutions for their long-term needs. This position will also represent CIF at conferences and tradeshows.
The ideal candidate loves and understands the local church, exhibits a committed and personal relationship with Jesus Christ, and is committed to partnering with local churches to fulfill their mission. Previous sales experience is helpful as is experience or a degree in business or financial services. Excellent verbal and written communication skills, openness to travel twice a month, willingness to relocate to the twin cities, and the ability to prioritize and manage multiple client relationships are a must.
CIF is a Christian investment company that helps churches and individuals grow so that they can serve others. Our clients are empowered to grow their finances, engage their communities, and advance God's Kingdom. CIF is now poised for its next wave of significant growth and the Business & Relationship Development Executive will be key to their success in the season ahead.
Are you looking for a way to use your skills and abilities to expand God's Kingdom through serving multiple churches? Learn more here.
P.S. If this job isn't exactly what you're looking for, feel free to check the job board of open positions.

Matt Steen
Matt has served the local church for over two decades as a youth pastor, church planter, and executive pastor. Originally from Baltimore, Matt currently lives in Orlando, with his wife Theresa, and has a B.S. in Youth Ministry from Nyack College and an M.Div. and MBA from Baylor University. Certified as an Urban Church Planter Coach by Redeemer City to City and as a StratOp facilitator by the Paterson Center, Matt has made a career of helping churches thrive through intentionality, clarity, and creating healthy cultures. He is convinced that a healthy church is led by a healthy team with great chemistry, and loves partnering with Chemistry's churches to do great things for the Kingdom.