Worship Pastor Opening - Roseville, CA
Bridgeway Christian Church in Roseville, CA, is a dynamic regional church with four weekend services that runs about 3,000 in average weekly attendance. They are currently in search of a Worship Pastor to partner with a talented staff and leadership team. This individual will help take Bridgeway's worship ministry to the next level as a regional DRAW for the church and not just merely something the congregation experiences when they arrive.
Bridgeway wants a leader... someone who can articulate, lead, guide, instruct, and take them to a new level. They're looking for someone who is excellent at their craft but also an equipper to help lead and develop other musicians and worshipers on the team.
Above all, this person must be passionately in love with Christ; and a person who exudes that.
Bridgeway would love someone with a vision to build a worship ministry that would include recording original music and making the most of their gifted congregation. While they will appreciate and respect history and the foundations laid from past worship experiences, they want someone who is relevant, modern, and forward-thinking in their approach to music.
Ideally, Bridgeway's new Worship Pastor will be able to reach multiple ethnicities at the same time using music to bridge the gap. They have everything this person would need to create and grow a vibrant, massive, and thriving worship ministry if they are the right person.
Requiring strong vocal excellence and musical expertise, this person doesn't necessarily need to lead with a guitar. But make no mistake, Bridgeway is desiring to hire a recording-artist-caliber Worship Pastor who can also be an equipping presence to elevate those around them.

Does this sound like a place you would like to serve? Click the link below to apply!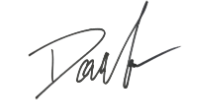 ---
P.S. I'd love to get to know you better and make myself available to help you and your church with any staffing-related hiring or transition strategies. Use the link below to schedule a call.
Dan Navarra
Dan Navarra has over fifteen years experience in vocational ministry out in sunny California. In addition to being a full-time pastor, Dan has expertise specializing in church finances, HR, and Youth Pastor compensation; having run the largest-ever national compensation survey of over 4,000 Youth Pastors to-date. His work with Youth Pastors has been featured at Church Law & Tax, the National Network of Youth Ministries, and he's held coaching calls all over the country to help Youth Pastors turn their calling into a sustainable career. He and his family of five reside in the Central Valley of California where they can access the ocean, ski slopes, lake cabin, and desert all within a two-hour drive.