Executive Pastor Opening - Rochester, MN
Autumn Ridge Church, in Rochester, MN, is looking for an experienced Executive Pastor who will serve as a mission strategist and partner with the new Senior Pastor in executing a strategic plan and culture shift to their church of over 1500.
Specifically, they are looking for a solid team member and proven leader who has a bachelor's degree as well as giftings in strategic thinking and collaboration. This leader will be responsible for leading, managing, shepherding, and coaching a pastoral staff of ten pastors as well as helping foster a healthy, thriving, and diverse staff culture.
Autumn Ridge Church is experiencing an explosion in reach. Approximately 20,000 people tune in to their services weekly, which now meaningfully engages people who were previously uninterested in attending a church. They are also experiencing growth in their in-person services even in the midst of the pandemic.
Rochester, MN, is home to the world-renowned Mayo Clinic and an ideal location to impact the Kingdom both locally and globally. It was named by Livability.com as one of the Top 100 Best Places to live, featuring the many opportunities to enjoy running, hiking, skating, skiing, walking, golf, fishing, and many other outdoor activities. Autumn Ridge has served this community for 160 years, sharing the love and hope of Jesus Christ.
Are you a strategic thinker? Do you love coaching and developing ministry leaders? Do you thrive on executing a vision? If so, Autumn Ridge Church could be a great fit and an exciting opportunity just for you!

---
Also, if you find yourself searching for a new church position and coming up empty, you will definitely want to dive into our Church Job Seeker's Bootcamp! Click the button below to learn more.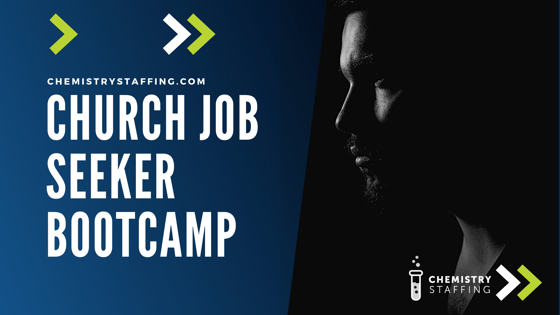 Todd Rhoades
Todd has invested over 30 years in serving churches, having served as a worship pastor for over 15 years, a church elder for more than a decade, and in various ministry leadership roles in both the business and non-profit sectors. As the original founder and developer of ChurchStaffing.com, Todd fundamentally changed the way thousands of churches search for pastors and staff on the internet. Most recently, Todd's work with Leadership Network has provided him exposure to the innovative trends in today's church and inside knowledge of how healthy churches operate and uses it to help churches find a healthy, long-term fit for their next team member. Todd is a graduate of Cedarville University, and lives in Bryan, OH with his wife, Dawn.